Student Shoots, Part I
Don Giannatti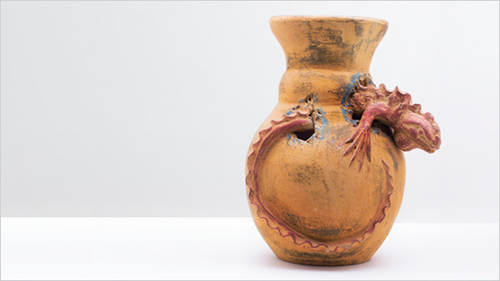 Student Shoots, Part I
Don Giannatti
Lesson Info
24. Student Shoots, Part I
Lesson Info
Student Shoots, Part I
we do ah thing called an improv where you grab one thing and shoot it for an hour all the time on project fifty two we're always talking about it different people doing it this one's kind of ah grab what you want to shoot shoot in ten minutes it's kind of an improv kind of a hole dang so first up is charles and his two assistants lorien barbara and were shooting over here with shooting some musical instruments so charles going in and and we're shooting tethered folks so it's way each student shoots this we're gonna we're going to see it so tell me what you're doing here alright well my composition is coming across this way we have the top of the piano in the frame just cutting it off about here do you want to get where we can highlight the words of some I'm thinking we may need a greater speed lighter one of those taped off speed lights well maybe try to soft box earlier I mean no soft boxing card earlier and it was kind of so so okay but is that is that a metallic ink on that red it's...
raised it feels it's raised you know we might be able to get something off sure ok so that's not I don't I don't know who's the hero in this shot per se I mean we've got instrument on the keys but it's a good kind of want to make him both food you thinks the hero on the shot to assistance what's the hero the piano with a flute piccolo I think the piccolo's above its on the keys so I think it's the piccolo that is your hero now it's the piccolo's kind of laying down at an angle let's do it let's do a shot well we'll go from there right let's just just get a get a shot on their alright way did have a little bit of time to set this up oh I see what you're saying is really not coming up underneath that thing at all do you see how the piccolo was kind of leaning down it's coming off the black keys into this what if we got to piccolo up maybe right under here to get it up a little bit of something hidden piece of tape something down under here that we could bring it up so it looks to me like it's kind of going into the corner just kind of nose diving way were experimenting a little bit earlier way noticed we needed a white card to fill this in here yes and and what is that dark area under the shelf under here it's two things it's a shadow and it's the reflection of the underside of the shelf coming together in sort of a perfect storm sort of way to create a very very dark underside way need to get something for that to reflect whether we can do it or not we're not not really sure but let's see if we can at least get those gold letters to come back so if we take a white thiss white card how we doing seeing what happens from put it on a pole yeah before we go any further is taking the shot was polaroid it in much better how about thie flute doesn't come all the way to the back but actually sits on the edge of the keys like that all rights try one more I think it's too much of an angle here we go try this too was that really woodstock toy piano we're giving that that under lip something to reflect however let's see what happens if we take it back here has tried that charles right there just just see if we can give woodstock toy piano something bright to reflect so it's raised its just not raised with any color all right lori let's try right in about there see if it gives you kind of the shot that she wants filling in here in the front which is fine way have our highlight here that's pretty yes it gives him so we know it's nice and shiny um don't worry about this dark corner here maybe if we were doing something maybe but part of it is look att look at see the do you see whether he bored cuts off here so that's why we're getting black up front we've got a lot of board behind it I don't have much morning in front of it so we could take this behind phil card and bring it way up here like this and I'll have marvin step better here go bring that card forward and we're gonna light up the side of that of that piano much better there we go there we go now is there anything we can do with the inconsistency of the reflector here yes yes she has come way forward with it she needs to go way back with it you can look in the camera or from camera here charles and watch her move it back come back with more just straight back straight back straight going keep going keep going right now much is this gonna take this right here is from this right here when you get it out just about yes yeah that's that's part of the design of the piano and you wouldn't want to get rid of that because then it wouldn't look real it would start you start creating something that wasn't actually there and I'm happy with what I saw that's what you saw in your head okay can I have one more little thing you see are our leg down there but if we get a little red little red off that leg just a little bit a little reflector little card thiss card right down here just about like that my rights is not it just see if we can get a tiny bit maybe it would show air we go just a little bit when you got a nice little highlight right up front here but you didn't want so it's uh way right down on the ground still still there still there that's my lorry and brake pull it back down pulled back to where you had it laurie take your card up a little bit straighter at this point no pull it this way to me way all right we're almost there bring this right into here like this it's not in the cameras that in your shot charles yes in the back corner booth on this should be our shot so the only way to get that leg to light up is to get that close to the leg and then take it out photo shop one more last shot right there and you're just gonna basically it's a black background just take it out photoshopped okay there you go good all right so that's what you saw in your head and that's kind of what you got over here thank you can I try one more thing before we go it's always one more isn't it if you ever worked for them it just one more just like let's try this let's take this card and bend it back like it even more right there all right charles does that still give you the highlight looking cameras even to highlight you wanted yes okay let's try that and let's see if that great it's grady ints the highlight over here yeah well but brighter here come up a little bit darker because you actually have the card in closer to faraway okay all right good shot thank you all right so you guys can start to build your next shot we're gonna come over here we're shooting a little pig nose wait a minute you know there are a nikon right you have you have a camera went on this one huh yeah transmitter ok I can take a few questions while we're doing this certainly all right great so um at lunch we were talking about the uh the adaptors that yes oh shit lenses medium format lenses like the hassle glad yes about using notes earlier someone asked about a tilt shift adapt are cracked and I don't know my answer is correct on this but if you have a tilt shift adapter that will take a large format linds I don't they make such thing but if you know like a hassle blatt eighty or a house of blood fifty you're gonna have all the coverage you need because it's already designed to make a much larger area of focus it's huge then right so you should be just fine with that so if they do make those adaptors that are till shift that we'll take the larger format lenses you're fine um I do know they make adapters to take medium format lenses onto your cannons and night cons and other lenses other things I have one that I put my house up glad fifty millimeter on my camera um yeah it's pretty fun lens pretty pretty darn fun linds I don't know if it's any sharper than my fifty one point four can and I really don't but but it's fine it looks good I just wanna let you know that flow emcee says I know it's uh john discreet in my photo fellas it's a group I it's my group and I want to let him know that I'm listening who was at fault for mac flown back from fellas thanks for watching okay good alright way under exposed right so you're what's what is your reading of your daylight coming through there lets see your shot back okay all right so let's move that much closer to the window we're doing a window light configuration over here because many of these the retirees actually shoot with windows so we're gonna actually shoot we're creating a window by using our large scrim and then behind the scrim we have a gammy light forty three and we back it up just a little bit more a little more fill to the back here and what's the power on this like one quarter ok good that should give us good light we cannot bump up the eye itself we need on this side so can we before we do anything stand right here watch your scream and see if the scrim lights up the whole script ready watch okay it is not uh let's get some other triggers uh get my other trigger set this is uh obviously does not like this camera pepi gums from mumbai says uh hey I shoot mostly video though your class is very informative for me anyway I'd like to know if that bull led light is powerful enough to shoot product shots on video placing hot lights actually that's what's made for that so it's actually made for video light and when you get the bowl it has a hot shoe adaptor on the back so it'll actually fiddle on top of a dslr and it's for helping shoot video so it gives you a nice from camera access phil but absolutely that's that's yeah it's two hundred watts so you can make the availability the run the numbers yourself if you've got any other kind of two hundred watt light that's what it is two hundred watts and it's tungsten and daylight right so how do you know where there yet okay just let us know so question was from the little piano down there yes way not to show it obviously because we're setting some else out but about how would you eliminate the writing that was on that little piano the writing on the piano was not metallic it was just sort of brown way needed to make it stand out we need to have it be metallic okay so pretty much what we got is pretty much what we're gonna get um now some folks will say well let's put a snood grid light on it you know highlight on it let's go back and think it's a very shiny lacquer red finish putting all the light on in the world's not gonna show anything still bounce it off you know just gonna get a speculum to get anything and anything you get a little bit you know off it but I wouldn't be doing that so cool thank you question yes right tree to photography says I know that you put that phil card and to get the little uh uh little red on the leg is that a personal preference or would clients really fussed over that little reflection clients will fuss over the most bizarre things you could ever ever imagine clients will fuss over all of it um it's uh it's your job you know there's some clients might say leave it black we wanted to go black my pizza type their other clients might say we needed to be three times brighter than that so that's always the challenge there's no one one way to do it at all so a question from mary are the large cards on the side that are being used a matte finish board through their phone core there are I would say that I would call it more of a satin finish okay more of ah you know kind of a shiny finish to it f eighteen one hundred okay I have two hundred um okay f eighteen two hundred twenty two her eyes those two hundred um no she's going to be eighteen twenty twenty two she's going to be a twenty twenty four if it's a two hundred so we won't have to raise the line with the light up one hundred I don't I shoot when I shoot night concert twenty one one hundred just going to see what it looks like set up some hot lights over here wonderful good oh fantastic you'll have to take that up probably about six or eight inches to get to the yeah that's f twenty two okay well obviously wait wait how did you meet her it's straight up well I think the light's been raised inside okay thank you right and you can see where you're stem is disappearing there right in between the two if a cowboy boots and all right what are we doing here now we got our daylight on we got a daylight fix on your alright so that's your that's your window light and it's coming in on here now what do you want to shoot up like that at it or do you want to I I'm thinking the only reason I let me bring it forward a little bit the only reason I'm thinking down is we get the controls at the top right okay now look out pretty our light is on everything can you shoot it without going off the back is that possible with lens you have yeah can you shoot it without going off the back we'll have tto see what we got here here you go okay so we got great beautiful backlight on this thing coming across the college look at it look see the patina of the wood how pretty that is what we have to do now is to fill in the front right to get that grille toe light up that's obviously going to be probably something like this try that you know if you should go on it if you want all right here we go let's get the bolt we're going to use the bolt to put some nice bright light on this field card okay I see how it's starting to let's go overlooking the sea it's brighter on the right side in the front and kind of tapers off here now you're getting a lot of highlight on the top of the wood do you like that on yeah okay that's I think it's pretty so you think that's what we're gonna do is we're gonna actually bump up this area right over here to make it brighter so it grady eights across the front of this grill we may try something a little bit different as well any questions on what we're doing from these thes two shots from the internet were using by the way hot lights over here that was the first questions were using fluorescent lights we had a little bit of an issue one of my strobes doesn't take any kind of wireless trigger and unfortunately was the one they chose to put it on I didn't tell him so you can struggle with it all day it's only gonna pop once and never again um so we're gonna take this little life sure fashion tv from singapore is wondering excuse me fashion tv from singapore is wondering um kind of your process of working with all the students here and all this lighting setups did you immediate give immediately give recommendations on the set up on how to place a light or are they doing it themselves are nothing in themselves only my job is to help them realise their vision brett said his up but I'm sorry charles said his up and I worked with the cards with him help him get that this is her set up over here she knows what she wants to do my job is to ask questions is that what you want is that the kind of light that that works for you that's so that they students can then ask themselves what can I do to get what I wanted to do so make sense does it does jill davidson is saying I love how he's not spoon feeding them information I never do that that's just not me when I used to do the workshops I would at first I would get suits to say well I don't know I want to know why just show me how to you kind of go but if I show you how to do it then that's all you could do right if they show you why you could do anything you want just got extrapolated out the photographers who want to know how to and without why will never be able to get motivated enough to go out and do their own thing just constantly be working with that one thing so we step over here right now and see what we got here way go wey go not bad huh okay not bad at all what if we brett let's get a little silver board if we can get a little more those little teeny silver boards to see if we get a little pop across it all right it's a little bright compared to well if you were shooting this for a client he's gonna want to see that grill if you're shooting it for yourself you can be a little more do one here let's do one right there doing right there doing it for yourself you get a little more funky with the light when you're shooting for your portfolio get his funky with the light as you want because it's it's it's your portfolio um it's almost like they'll take for granted you could do good stuff now what if we took a speed light with the grid uh like raked it across the front you could do that you could yeah we could absolutely do that we could also take my card when you're probably on camera on video don't talk with your glasses in your mouth is probably ruling lord could also take a card and stop some of this light from hitting the side of it to write like that yeah yeah yeah there you go there you go that's a little bit more interesting okay how we kill some of this light up here we could kill it just by putting something right there got that brett right there hold on and come look through your camera and tell brett when it's when it's starting to make a little bit of a difference can you take it away for a second okay bring it down please going okay yes now what we're doing that use his thiss last shot that we just did here now instead of the top being one color kind of grady it across so there's interest in it we know it's shiny we know it's nice across the front of this thing looks good this is a little bright for me right there the side of its almost like it's boring right so we can waken negatively affect that by letting it reflect some dark board who just like that way go might be a little too dark but I think it's pretty interesting here we go in one more coming up there we go I like that you like that exactly now it has a whole side it was just boring we put this one up beside the last one place yes exactly thank you you know what else makes it three d notice how this and this all the same tone right when we gave the the shiny side of its something dark to reflect it's reflecting that dark board but this isn't this is still reflecting this back so we have light to dark backto light with grady ated created radiance all the way through this unit and it looks much better and this is the famous black tape version of the it's called squared black tape amplifier and that pretty and again that's a very short amount of time um irene could have spent another hour maybe tweaking and stuff but at the same time if this was what they needed to go into ah uh a different magazine for travel or what have you it's going to fit right in it's gonna look nice it's you know it's product okay thank you irene thank you done what you got here okay can we see a shot yes have you played with any phil or anything like the way it looks now well no way have a little little presentation for you okay so this is the shot without any phil car right like that the long narrow in glory because we ran out of film cards over here we're using what we found anything white and so in order to bring up the perfume bottle we've lit up in front oh very nice and then because it's still a little dark on the cowboy boots and the side here's here's wood at that shot that you just did the first thing I noticed was missing was this we lost this in against the cowboy boots I have a feeling we're not going to lose it with those white card we're we're not wow and I like this I like the shadow under the boots but I'm sure that there's quite a lot of tweaking that could be done yes there is may I make a suggestion because that's a nice shot I make a suggestion what's the coolest part of the cowboy boot you wanna hold one up for me what is the coolest part of a cowboy boot isn't at this part right in here that's what you don't think that's subjective maybe but I'm I'm not sure that the tip of the cowboy boots works for me as well but I'm also not sure that it doesn't that's a nice shot I was just going to ask what would happen if we laid the boot down like this right around the back of that bottle way created a frame for the bottle now you put your cards back in the same way as you have let's just see that way have a key on it yes it's bottom donor hate yuki that was that was the ill fated trying to make this bottle stand on them on the on the gun right just to just to give and this is what you would do if you were shooting for client of course try different things get the shot you want try something different I'm just being an art director here what if we did this could we could make it bigger so and this one I would want more on the boot more light on the boat a little bit more like okay then what you want to do is to reboot up like this so the light can get to it all right maybe that clamp over there because it just sort of goes into huh so let's separate the boot and the white card if we get the video guys in here to show you what we're doing all we got a guy right there that's too instead of putting it all the way down there spring it right up to right in front of your product tell us when it's in and out you go with that okay where's the other card gotta have three hands laurie way go now I can see the clamp all right just so you can see how we get more light under the boot yeah but see I like that I like that it's a little dimensional yes sort of mysterious as a matter of fact we if we can get that up even higher charles waken get some um white back underneath the uh we could get some white from behind the booth let's try that last shot right there on you go from here it looks really good probably a little too high work it bring it down and make another shot don't you think yeah a little too high at this point all right I just want to make sure they're getting set up okay over here good okay take a look at your compositions if that's what you like got this bring it up on top otherwise laurie from top of the time yeah alright right up right up to her object right about there is it in not in okay good way you know what I like about this it's like this bright area right in here against the grated background the grady in background I like the fact that we never lose the sides of this bottle all the way down even down here on the under bart under under part of it where it's tilting and showing us a reflection down we have the white card in so close that it's actually reflecting that white card at that point these little things always intrigued light behind objects and stuff I think you're well on your way to a shot here I'll be a little more tweaking and maybe even ah little speed light on a tiny little taped off grid just come back in here and let us see that stitching a little bit dark however however the star is the bottle there's no doubt about it in this particular photograph that the star is the bottle very cool we're gonna go back over there if you guys want to tweak it up just a little bit more we'll have a wake it up and I'll ask if there's any questions yeah I got a question for you from n y c and that is should spectacular lights be more powerful than key fill light when using multiple lates um I don't think you can get a fill light brighter than the speculum speculator is the real is light source itself being reflected back there's not a filled card I know or white card I know could that actually could be brighter than the light source itself so I don't I don't think so any time you're working with light your main light is way I think of it my key light is my brightest light right so when I was shooting when I'm shooting people I was when I teach you got one hundred eighty degrees of main light once the main light moves behind the subject back here it's not my main light any more backlight it can light up a phil card that becomes my main light but that powerful light is now back light so the same with product this is the speculum is uh is a reflection of light source whether it's the key element or not is is secondary remember I told you about the motorcycle five lights in the studio five five k lights twenty five thousand watts of light not one of them was aimed at the motorcycle everything was aimed at secondary sources I hope that answered this question great thank you and how we doing here pretty little bit of an angle to it yes what I mean like the soft latinos and in trying to create something that was a dreamy atmosphere in the curves and thiss hot like right on that apple fathers may yeah let's get it right love it more right about there okay let's see what we got here I could see my yes you can we're going to fix that in a second I was looking at it going through the apple looks quite good but not me switch your angle a little bit we're going off the shoes that last one here we actually went off the table and so these air too close to this area you gotta fix that so we're not going off the table there's our photographer how do you get rid of the photographer in this shot there's no way right insults but they don't have a that's right insults would always work there's a really no way because she is shooting it and that's the angle she needs to be shooting it from it's a round object it's never going to change where's our extra way have our extra shower curtain over here anywhere extra shower curtain brett uh john all right let's see if we have a big enough piece of it you could do that the answer to that would be no so I don't think we have another foam core to cut a hole in nor would I want to sacrifice a piece of bone court right now to cut a hole in it so uh okay and you're gonna we're gonna take this right up around her her camera she actually you know what let's take your camera through that no yeah come back here stick your camera right over the top of this thing right right there yeah that's close it around her waist you got gaps well you're gonna have some gas there's no doubt about that even if you only have a little hole you're gonna have a little black hole okay uh did they get their shot yeah they're going to the next there knowing that their next home to go back to this if there's still a set left there we go not totally gone but mostly gone right no orange sweater anymore wait there we go so no war photographer in that um shot looks is very nice it's not particularly it's very bad for me it's very editorial is very soft not a whole lot of contrast in it maybe huh is that which is that that's what you'd like tonight was it a softer it's very soft um you're going you're still going off the back yeah she come around on this I'm just well that's pretty I love it look at the pretty light on the apple compositionally the apple is see the apple there's that this is called a tangent wouldn't helped about a silver out front on something called a tangent the edge of the apple hits the edge of the thing right there they come together so the apples either got have a gap between it or in front of it a little bit it can't just they can't just cross together like that right on the jar so here we got the itch you silva on something silver doesn't actually show up a silver card we'll do just always he's oh no way the silver card would actually be dark oh right yeah because it doesn't have any white is the diffuse the one on the side bring it right over the top of her have surround her camp way go perfect that's very pretty that's your kind of that's a kind of a window light effect that you have here lots and lots of still life food and product shot like this uh we don't see the photographer in you have to have some areas of dark or you don't have a shape if you just light it all you get rid of all of your dark reflections then it there's no shape to anymore just flat is there any way giving it some so sparkle up front a little sparkle up front do you are acquitted lights or something with that no whatever you put up front you're going to see you're going to see a show a silver shiny square thing in front because it's going to reflect the light source wait let's stop was a few minutes more let's try something here wait you live with a grid way have that little um a little uh cardboard screaming right there the foam core scrub behind you thanks sir take this where you're gonna be can you scoot in there to get your shot so now are you going to go off the table that way from that angle in this this cannot be moved I confess hold that right there so I'm in this one e can see me sorry all right that's nice if you like the way that light looks there yeah ok then the way to get rid of you yeah is to close this thing right up here so it's the smallest little gap you could get to get your camera in there right with me yeah smallest gap you khun b it's still going to be a little black area but it shouldn't show you have something to do with you got it all right all right all right irene can you hold that others scream up there thank you we don't need the white the shower curtain anymore let's bring it right down to her head right to their uh let's see what that looks like that looks pretty cool for more hours standing that's kind of fun in here you know your depth of field is put your apple out of focus which is I kind of need if you like that that you want to go for that aunt auriol work like that that's kind of cool or you could simply take this plate out of here which I think is superfluous gets the apple right up there has killed a plate it's killed set let's take one more here with that uh that uh we're the diffuser go right what I do with it oh you got it that's where it went all right all right all right just like this yep held enough light stands I like that look at the nice highlights on the handles all the way through now you've got the apple reflected back in this which is kind of neat we don't even notice you because we close that gap up a lot and and you've tightened up your composition so it's not so much board and stuff around it got it right down to the essence the only thing I might want you to do is to not crop this handle off and we'll do one more and move on to skip this shot be just perfect perfect is good perfect is good on perfect okay so we're going to move over the other side internet clarification um what is that light that you're using in the barn doors behind the scrim um what's are hot like eyes a stellar stellar three thirty is a constant fluorescent light thank you how many what's john equivalent I have no idea I've never looked up the specs on it I'm gonna I'm gonna guess that's something like a hundred you know seems like it seems like a pretty nice bright light you can build these yourself you know if you've got a little bit of skills um plywood box painted with aluminum yeah I think that when you do it building yourself the important thing is the palace to use because many fluorescent lights flicker and if you're shooting at over one sixteenth of a second you may get a dark spot that's right oh yes shoot one sixty three lower unless you have a balance that will keep the lights from flickering so they're more constant yeah a few more dollars for the ballast and then you've got to make sure you get daylight bulbs so that you have fifty five hundred quite a few people in the chat room I really like the fact that you've used a sheet over her to kind of reflect the light back brings a new meaning to becoming the light that's right you she became like you on a couple questions from the internet are rhoda was wondering with dressing in a white shirt or blouse and white slacks be helpful in cases like these absolutely but you don't like my work my promises black because I know I'm gonna already be in the black hole was that what was that person rodal brutal little deal yet think about this you've got you've already got the black wedge the hole where you're shooting through if you're in white you're actually going to stand out mohr now if you were working on a set where you were actually in front of white boards and things white cards that make would make total sense but because you're actually going to be living in that place where there's no light that's why it's a black hole I would go with black on the follow up question is from kallithea how do you deal with self reflections in the studio do you have a bunch of pre cut shower curtain's and foam core I do I have one sheet of phone for right now it's got a hole in the middle of its four by four has a hole in the middle of it that will take a one of my cannon lenses you know on there's I've gotta watch shot that I did and there's no matter what you do at certain angles you get that reflection because that's just the way you're doing it and so it had a little has a little black pin dot in the little hole in the shot so down in scoring photoshopped take that out I'd rather do that than have a big you know gap or something that I had to fill in I can easily fill in a little dot uh yes I have a shower curtain that also has a hole in the middle but haven't used it much it's folk horsemen plenty thanks no it doesn't john way discuss that so a follow up question to before when we were talking about using the satin finish for the board's a coal miner from st peter minnesota asked are the walls in your studio satin as well then or mattered to fall off more it's interesting the we have a cove in our studio full cove so it's this wall is cold around all the way this wallet's got to sweep up but our cove also sweeps back over the top so if we're very low we have the same cove at the bottom the same angle at the top of our studio comes back seventeen feet so I can shoot a car from a very low angle and never go off the top of my cove for that for our cold lately we've been painting it with a satin because we've found that for the kind of lighting that that we all do david I do is it doesn't matter we don't get a whole lot of hot spots on it but there was a time when we would paint it with matt when you paint it with matt understand that the simplest toe across the that that floor and you've got a mark the satin you've got an extra week of life uh glossy would be great because you just mop it and clean it but no that doesn't work so I go with the satin gives me a little more protection and hasn't given me a problem a question from your name and I see uh what kind of effect with a silver card have on glass such as perfume bottles the silver card becomes a light source when you put the silver card into it you see the silver card if the silver card isn't catching the light just perfectly it's actually a black card because it's a mirror right if it doesn't see the light it sees the same ample room that the glass was saying so it doesn't really help you necessarily you have to um you can put a white card in at many angles and it's going to fill the glass you're going to see that glass you put a silver card in and it only shows you in the glass at one ing wherever that point is where it becomes a reflection a speculator itself silver cards gold cards those things they are speculator light sources so they're not matt light sources like aboard they're just totally different and a question from recipe taster what are your thoughts on hdr in product photography mmm I don't know I don't I'm not one of those people who hates hdr you know I don't I would imagine that there's probably somebody out there doing it and doing it well my thoughts would be if it helps you build a style look five five or six years ago I would've said don't but today I would say give it a shot why not now if you start hdr in things like labels and stuff you might get into some you know the client may not want you to do that but for the force still lifes why not I'd give it a shot I don't think I use that stuff where everything looks like it's neon I'm not really crazy about that hdr look but using stuff like uh some of the filters that you can buy I got I had an epiphany about six months ago I have never been one to buy plug ins or actions right so I read about a year and a half ago that uh can I mention names on this show is that all right like uh like photo shop guy cannot mention that name sure scott callerread scott kelly's favorite plugin was something I know it wasn't nick it's uh topaz adjust adjust and I thought well that's cool uh you know it's fifty dollars I'll buy it so I stuck it in my photo shop and I pulled up an image and ran a topaz adjusting what oh no but then I realize I can also back off the the amount of uh capacity and stuff to it so I spent a couple of weeks really playing with it then I went in through this thing will know I'm a purist if I can't do it and photoshopped you know I don't want to use a plug in well that's stupid I'm doing it in photo shop isn't photo shop a plug in sort of right so now yeah I've got it I use it and I use a nick I think they're fun they're that's sort of my running joke with people I fear if I can't fix it in light room if I have to go to photo shop I failed yeah I mean I'm already using photo shop so why in the world would it make any difference to me or my photograph if I used another play as long as it makes the shot I want and I'm happy for sure and I've been playing with that topaz and the nick one of the nick things and I'm sorry but I'm I love snap seed I guess it's like addictive you know it was like oh god and pull another image your tour so cary's fine supposed to find it's not fun to work on cars all right how we doing pretty good where some people like working on cars is fun right there you go okay that's better all right let's see this thing right here beside you like you're shot you're shot maybe a little daylight like this or even a day light bulb in a reflector like we made that little one over there that could be fun ad speculum is against your window light yeah that's what I always needed was philip lee sometimes bit flat loads of reflectors in but it still needs something at the front so a couple of those reflectors sears or home depot reflectors some daylight flores involves and a little bit of covering over the top and you just start to add take the film cards are still filling from the window but you're just going to give him a little more because as you know a little brighter to top darker at the bottom and change it up absolutely
Class Materials
Basics of Subject Centric Light.pdf
Simple Tabletop Tools.pdf
Introduction to Tabletop Photography.pdf
Product vs Still Life.pdf
Introduction to Tabletop Lighting.pdf
The Challenge of Shiny Objects.pdf
A Sensible Approach to Gear.pdf
ProductPhotographyWorkbook.pdf
Ratings and Reviews
THere are some courses in CL i think of as not covering a to z but covering -z to z. THis is one of those courses. The value proposition is over the top. The instricutor: Don Giannatti is so experienced he's a relaxed in his knowledge and practiced in cutting to the chase to provide answers to really good questions about set ups for product photos (vs. art/ still-life). The topics: complete workflow from first principles in order to understand what we're trying to achieve with table top work, Don Giannatti makes it clear that we're using light deliberately to give shape to an object. Example insight: using a white card (or black) reflector is not the same as using a silver/gold reflector. The latter create a new light source; the former shape the light that's there. Can imagine the arguments but the demo brings the points home. Or how about NOT using umbrellas for product shots. Or for "drop and pop" product shots, how to do that without umbrellas and tents "that's 50 dollars a shot right there" says Giannatti. Example tool demo: one of the joys of this course is that such an expert does most of the class using readily makable tools like scrims from shower curtains and baking paper. The specialist tools like a modifier on a flash is well within the range of an aspiring commerial table top photographer. And Meaningful Demos LIGHTING/composition what are some of the most challenging and compelling things to shoot when building a portfolio/photographic experience? Can you shoot shiny stuff - like bottles and jewlery. PHOTOSHOP making photoshop unpretencious and accessible, Giannatti presents examples of how to fix bits of a shot, as well as - and this one is worth the price of admission - how to put together a composite of a guitar product shot if you only have one limited sized light to light the whole thing. We also see where highlights can be added - and how. Some basic knowledge of Photoshop layering, masking and brushes would be good to have, but one can work back from seeing it applied into those basic skills. BUSINESS We start with light giving shape to objects as a demonstrable principle, move into how to use light structurally for bringing out something fantastic about that product - that as Giannatti points out - puts bread on someone's table, so respect. From these demos we go from light and camera to post to produce the finished image. Now what? or how have a product that needs shooting? That's the business of product photography. In these excellent sections on Business, Giannatti details the heuristics of hard graft to get gigs: where to look for contacts, frequency of approach, engaging with social media (you don't have to, he says, but effectively, it's gonna cost ya). "Doing just these few things you're already way ahead of your competition." I can believe it: they are many of them tedious, but can also well believe they are what pay off. COURSE BONUSES JUST FOR SIGNING UP - for those who subscribed to a live broadcast, all the slides were provided in advance (you can see this offer on class materials) Now that's classy. What other CL courses have done that: given something to participants who just show an interest to sign up? (It's that gift thing kevin kubota talks about in his workshop on photography business - makes one want to work with that person: pay them for the value they create, eh?) TRUST/VALUE Instructor Personality Throughout each part what's delightful is just the EXPERIENCE of this instructor. He's put together a thoughtful course from light to lighting to parts to gear to post to business. There's immediate trust: plainly this man has made a living from what he's talking about, and has addressed almost any immaginable scenario. There's a great demo towards the end of the course of working with students to take shots. The value to folks watching is to see how he helps us all think about how to problem solve (the mantra for the course) to find the shot - to use light card after lightcard to wrap the light to bring out the countours of the material. Even when he says "that's just not working" - there's not a sense of the people shooting having failed - but an opportunity to think about what's been learned - to keep working the problem. There's a whole lot of HOW in that interaction that is highly valuable. Thanks to the participants in the workshop to be so willing too to do that work. This is the kind of course you leave feeling like ok, i can do this - or at least i have the tools and some knowhow now about them to start to work these problems, to start to create value in these kinds of shots. I am already just from being here a better photographer now. Related CL Course: This course feels like a terrific complement to Andrew Scrivani's Food Photography. And no wonder: both take place in small areas and use light in similar ways. A contrast is that in editorial food photography - scrivani's domain - there's a focus on skills to work with what's there; in table top/product, one can enhane - knowing how to do that effectively/believably is where the skills - learning to see that - come in for this kind of work in partiular . If tabletop/product photography is a space you wish to explore, or you just want to be able to practice working with light in the small, and see how to bring you will be delighted with this -z to z deep dive introduction.
By chance I stumbled accross Don Giannattis's Website and his creativeLIVE selection of videos. I was impressed by the material presented and decided to purchase the course for adopting some of his methods and concepts of light control in table top photography. The course covers a wide field, from building your own lighting tools to guidelines for getting in the product photography business. Emphasis is put on understanding light control related to the specifics of the object, discussing the how and why of the creative process. Insistence and patience were demonstrated to be prerequisites for achieving the desired quality of the pictures. I liked to follow the course, because Don Giannattis's makes an excellent instructor. He has a clear concept, a wonderful sense of humor, and he is very flexible when listening and responding to questions of participants. I really liked this course and recommend it to all beginners in table top photography. William
What an amazing workshop. Don holds nothing back, taking us from start to finish in a manner that will allow anyone doing this workshop (and I mean DOING) to go out and do product photography. What's more, Don is not pushing a bunch of expensive gear as the key to making good photos - he makes it accessible to those starting out with a low budget. I could feel Don's good-will toward beginning photographers in the way he conducted this workshop and that is deeply appreciated. It makes him a good teacher. I bought this course and his Lighting Essentials workshop and consider myself lucky to have the opportunity to learn from him.
Student Work