Step Two: Convincing Clients To Hire You
Mike Kelley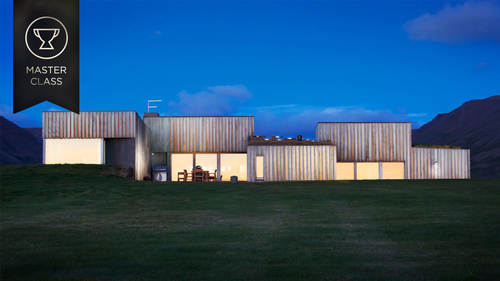 Step Two: Convincing Clients To Hire You
Mike Kelley
Lesson Info
3. Step Two: Convincing Clients To Hire You
Lesson Info
Step Two: Convincing Clients To Hire You
Convincing clients to hire you. You've got the first contact. What's next? On the phone, in your email inbox, you need to understand their needs. Sometimes I see guys--I get an email, and they said, "Hey, a client reached out to me and he said "he wanted a quote for five pictures of his house. "And I sent him this back." And you sent him War and Peace. He's not gonna read that. He wants to know how much is five pictures. Tell him. Look, it's 1000 dollars. Be done. Easy, easy. Simple. Once you get them involved in conversation, then you can kind of drop the whole "but it's complicated" thing on them. So if someone comes, like, and says, "I need a listing shot. I'm a real estate agent. "I need 25 pictures." Just tell them a number. I don't think that there's anything wrong with being short and to the point in business. In fact, I think it's one of the best things you can possibly do. Don't fluff up an email with pleasantries. I mean, be nice, obviously, but the pleasantries and beating a...
round the bush, so to say. You just get straight to the point. He asks you a simple question, give him a simple answer. Obviously, there are times when you can't do that, but the first reply is not the time to do it. Don't scare them with complications, same thing. If someone comes to you and they say, "I'm a company and I need five pictures for "an advertisement," my first reply isn't "Well, if licensing is going to be very complicated, "where are you going to use the pictures? "Who are they gonna be in front of? What's the market? "Is it gonna be a billboard, is it gonna be a magazine, "is it gonna be [Mumbles]?" Don't do it. Just tell them, "Look. This is usually gonna cost "between this and this, but there "may be some other thoughts involved. "Do you have time for a phone call? "What would be a good time to get together "on the phone or meet up in person to talk about it?" So much easier than trying to send them, like I said, War and Peace in an email. Trying to defend your position about licensing and your sunk costs and all that. When you're responding, I just went on my whole tangent here about complications. For the love of God, please respond with proper grammar, capitalized letters. Don't use u-r, you know, shorten everything. I'm personally a huge grammar dork. I know that just sending professional emails is something that is lost on so many people. Even on your phone, take the extra minute to type out y-o-u and a-r-e instead of u-r-- you know, y-o-u-apostrophe-r-e. And learn proper business email conventions. I recommend John Harrington's book Best Business Practices for Photographers. He will drill this into your head. I think that's the best 30 dollars you could ever spend, if you're a working photographer. There are so many ways, so many pitfalls to avoid when writing emails. It's really worth it to be aware of the proper linguistics, so to say, when you're conducting a business transaction. It's such an easy thing to do, and it's so often overlooked. I get emails of people looking to assist me all the time. I'm not perfect, but yeah, I'm gonna judge you if you cannot spell in your business email. It just leads to me thinking that you might not be-- if you don't take the time to spell out your words, you're not gonna take the time to put my light up right in the corner. And I'm sure that people hiring me see it exactly the same way. "If he can't write a full email, "is he going to finish the job?" It's a thing, people judge. I'm gonna drill that into your head. Let's see. And respond in an appropriate timeframe. It doesn't necessarily mean right away, but it means if someone has an urgent project and you want the job, you got to get back to them quickly. I know for a fact, because people have told me that my quick reply, regardless of my quote, has been the sole reason people have hired me. They could have a 5000 dollar job, and I just--I have a template to reply with. Boom, I send it back, and they're talking to me five minutes later. I've already established a relationship with them. I can joke with them lightly on the email-- keep it professionally, of course-- and they will instantly feel a connection to me. And that's just because I was the first to reply. It happens all the time. But the other side of the coin is that if it's a very complicated job, and the client is aware of this, and they send you an email this long telling you what they need, it's okay to take a couple days to mull it over. I've had clients come to me--potential clients, rather-- and say, "Hey, we need this shot. "We're sending out a bid to five photographers. "Our timeframe is six months from now." It's okay not to rush it. Take some time, think about it, and get back to them, sending them a great email outlining everything they need. So, respond appropriately. If it's fast, boom. You gotta be on it. We all carry these computers around in our pockets. Use it. And get on those jobs, and then follow up. If someone sends you a quote request, and you send back, "Hey, it's going to be 1000 dollars," but you don't hear back for a week, there's nothing wrong with saying, "Hey, I just wanted to circle around and check in. "If there's any questions you have, "I'd be happy to answer them for you." But leave it at that. Do not come back another week later and say, "Please. Please hire me. I really wanna work with you." Just let it be. They know, they saw your email. Barring a death in the family or something, they will probably get back to you. I've had clients all the time, they say, "Your quote was a little too high. "We've gone with someone else." And I really appreciate them getting back to me, and even when you do follow up and they don't decide to go with you, in a lot of cases, they will tell you why they hired you or someone else. So, it's worth it to always send a follow-up.
Ratings and Reviews
Mike Kelley is fabulous, so many aspects of his work would make for great classes! I hope Creative Live brings Mike back for many more classes. He's a great communicator with lots of info presented in his class with understandable instructions. . . not that you'll leave the class being able to recreate his amazing images! Although he is very generous in the knowledge he shares on his great techniques. Only issue was not being able to hear/view most of the class as the "live feed" kept cutting out, which was so frustrating. So, I'm purchasing the video. Hope to see Mike in more courses! Excellent!
Firstly this course should be renamed to just Architectural Photography. There's very little information here about shooting real estate photography. Mike Kelley is more of a fine art architecture photographer and the techniques he shows are not really relevant for real estate photography. Kelley's well-known for his blue hour shots and with these he often sets his camera up for a few hours and documents the changing light to later blend into one image. His work is very Photoshop intensive and each photo could require a few hours post-processing in PS. Real estate photography generally requires a complete house to be shot in less than an hour and delivered to the realtor in 24-48hrs. The course is more of interest to those wanting to shoot high-end architecture or interior design projects. Kelley gives some great tips on the business side - how to do marketing, attracting new clientele, how to maintain a healthy relationship with your clients, what to do when things go wrong. Kelley also discusses what gear he uses including the very useful tilt-shift lenses, geared head on his tripod for fine control, shooting tethered, and also some of the lighting he uses. The course features a photoshoot that Kelley did of a historic theatre, and he discusses the techniques he used to capture the images as well as how he processed them in Photoshop. The course was enjoyable & informative, and Mike Kelley is an engaging & fun presenter, with a laid-back style.
Enjoyed this class. Took it to learn more about architectural photography because I know little to nothing about that area of photography. I feel Mike gave a solid introduction in the how-to's of getting into this business, offered some good outside sources, gave good supporting personal stories. Would have liked to lean more about balancing light color and to be referred to some outside sources on learning more about that. Overall, I feel this was a solid intro to architectural photography.
Student Work