What Equipment is in my Real Estate Photography Kit?
Philip Ebiner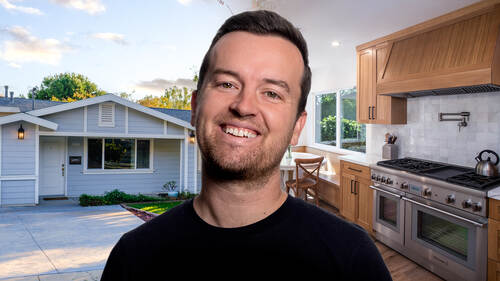 What Equipment is in my Real Estate Photography Kit?
Philip Ebiner
Lesson Info
12. What Equipment is in my Real Estate Photography Kit?
Lesson Info
What Equipment is in my Real Estate Photography Kit?
In this demo, I want to show you the kit I'm using for real estate photography today and I'll just talk about the equipment I'm using and briefly why I brought it with me today. So the first thing is the camera comes down to the most important thing that you need is a camera. I'm going to be photographing on a Fujifilm XT four. This is a crop sensor camera. And because of that, I've brought two lens options, both primes. I do have a zoom lens, but I think I'm going to get away with these two lenses today and this includes the Fuji film 16 millimeter 1.4. Remember that we talked about the 1.4 aperture, not really being a benefit for real estate photo biography because we're going to be photographing at an F eight. And then I also have the Sam Yang 12 millimeter. And I wanted to test out this lens as an option for an affordable prime lens that has a super wide focal length. This is a manual focus lens, making it a little bit more for affordable, but because it's has such a wide field of ...
view and we're going to be photographing in an F eight. We shouldn't have a problem getting sharp focus. Now on top of this camera, you see this thing, this is the flash trigger, which combines with this one right here. This is the newer NW 570. This is a kit that's a super affordable that you could find on Amazon or a lot of photography websites. And the reason that I have the trigger that's connected to the camera so that I can have this off camera and it will trigger the flash for me. I brought my tripod. This is the Man Frodo B free tripod. It's carbon fiber, super, super lightweight. So this will be super easy to move around. It's not a fluid head tripod, so not gonna be using it for video, but for photography, it's great. Next to that you have a light stand. This is just a typical light stand. All of them are pretty good. This is for the flash if I'm going to be using that. And speaking of flash, I also have the light stand holder, which is this God do holder. So it's just the go do flash external flash holder. So the flash pops in right here, you can clamp it down and then we have an umbrella and some diffusion that goes in front of it. I'm not gonna put it on yet because I may or may not be using the umbrella with the diffusion for all my shots, it's going to depend. Sometimes I might just be bouncing this off the ceiling because I'm in a house which is my house that has a lot of white ceiling or all white ceilings. I might get away with just bouncing this off the ceilings. But if I want a different look, just more of a natural look, I might pop on the umbrella and just sort of brighten up the entire area with that. So that's the kit and we'll see you in the next lesson.
Class Materials
Practice_Photos_for_Editing.zip
Step-by-Step_Flambient_Editing_Process.pdf
Ratings and Reviews
Student Work