Email Response Homework
Jasmine Star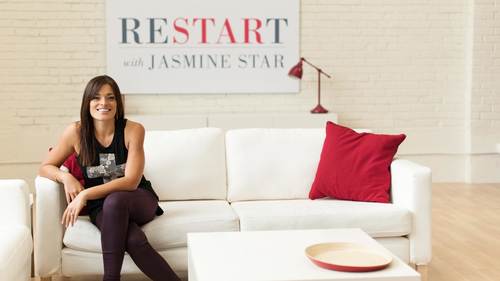 Email Response Homework
Jasmine Star
Lesson Info
3. Email Response Homework
Review your improved client correspondence with the class as Jasmine answers live questions from the studio and web audience. How can you best showcase your personality via email? What's an appropriate email length?
Lesson Info
Email Response Homework
So where we are in the programme we want teo put a few people to the test and see how we can make our responses better or if they're already great based on what you learned fitz is awesome so I'm going to choose between nikki or ryan if you guys hurry doesn't decide who's gonna go who's in a region response rock, paper, scissors way okay, great way. Hi, jasmine here all we did I'm sorry. You're right you're right. I'm sorry, but my handwriting is not that great. Hi, jasmine. Thank you so much for email and congratulations on your engagement. I feel honored that you're interested in having the photograph your wedding day. I absolutely adore capturing the special moments that that can occur during the wedding and it is so important important to me to photograph your day as a full story. I would love to know more about you intend what send I would love to know more about you and your wedding so that we can ensure we're great fit for each other. Bride's name groom's name the wedding date t...
he venue the number of guests please feel free to ask any questions and in the meantime here's some links to galleries of weddings I have shot in the past please look them over to get an idea of my photographic voice cheers there's great there is so much better than the first response is that I'm getting from you which are attached is my collection I'd love to chat with you more okay? So dear client but she will personalize great so we'll say dear jasmine thank you for your e mail I'm looking forward to learning more about you and your special day as well a sharing more about myself and my work with you to ensure we are a good fit for each other please provide the following information bride's name groom's name location of wedding date of wedding approximate approximate number of guests top three most important things you should know I'm sorry top three most important things about your day I should know now I love these questions but I particularly like the top three most important things I should know that's killer might snatch it from you remember when we started re start we said that there was gonna be attention you were going to know why you were doing what you were doing. So when I asked why are you asking the number of guests I want you to have? Not now but maybe in the future of formulated answer I'm asking for the number of rounds of guest because it's going to determine how many photographers I need whether or not I'm fully capable of servicing you in the way that you need because one hundred wedding one hundred percent wedding in seattle is very different than a four hundred person indian wedding in seo right? So that's a fine question but we need to define why you're doing it she ends we are a husband and wife photographer team out of snoqualmie smoke way look forward to our next conversation blessings joe and gretchen I love this loved it was concise that was great figure out why you're asking and then defend it not defended but just give the wife that was very good were going to move into facebook responses actually what we can do now we're going to keep going to keep rolling if that's okay okay I'm going to read hi oh can you hand me the mike hi adrian adrian I remember janine hi jasmine I said I love names stand out I'm gonna freeze your your I haven't read it before so I'm just gonna read it as if I'm a new a new bright hello jasmine thank you so much for inquiry and congratulations on your engagement I hope wedding planning is off to a smooth start and I'm honored to be considered to photograph your wedding I'd love to get to know more about your wedding plans I care my care so much about getting to know each client and I want to make sure we are good match please take a moment to provide the falling info so that I can streamline our communication head on and my best to take care of you bride. Same groom's. Name venue. Wedding date where you located? That's nice. How did you hear about me? Please tell me more about your wedding plans. You can change that, tio, please. Anymore. You can make it an option. I'd love to hear more about your wedding plans. If so, feel free to leave any details. If you would like to see more of my work, you can check out my web site at adrian craven. Dot com like the name will be four. I will be looking forward to hearing back from you. Good. You think that's good. This is exactly what you want. If this would be the information that you need to personalize the email back to that client, he did a great job. Thanks. Now I want to ask it. Honest question, agent, what did your response look like prior to this morning? How are you responding to your client? Because I think I want to see that I want to see a progression. Here's my packages and pricing. I'd love to meet you way had a version. Allah, nicky, ryan and melissa. Okay, now I'm saying you're popping off the page. This is great, yes, there is another question if we can pass the mic okay, so my question is, when I respond back rides, all asking questions like, how did you and your fiance meet or what do you envision for your wedding day? Another question I usually ask is like, what in life are you most passionate about? Are those two up articular for the initial email because they usually use those as, like, a jumping off point in how I correspond with them? Pass that is that too personal in the first email? Or I think that went now again, this is personalize. We're talking about the communication experience, what time I'm going to get into a brand right now, so I get a little bit more into it if I don't answer it the way that you need me to re asked this question, and I'll get back to it. So to me, there is no such thing as a right or wrong question there's going to be a right or wrong question for your client, and that not might might not be a good thing, my client, but that question, if somebody were to ask me what I'm most passionate about, I would I think I would probably like your email a little bit more because I'm just like, I like this, what am I, a passionate? I want to talk about my dog you know it's like I want to talk about all those elements this might be your jumping off point that's a very, very personal so you're going to start attracting rights we're looking for a much more personal a type of relationship so what we're gonna move into now was quickly go through facebook responses I'm not because because we got more into in class studio responses I just want to quickly over what we got on facebook this is from patricia knight this is ah long e mail so I'm not going to get into it but a couple things I want to point out patricia right thank you so much for considering patrician night photography for your blank needs I'm looking forward to working with you as a client will do everything I can to make sure you're satisfied with patricia night photography you chosen you've chosen a studio with personal attention personal time and attention no rush with each and every plant I think the time to get to know you and help tell your story okay I don't have a particular issue with his emails but it sounds a little bit like but wait there's more when you're responding back in third person so first person is I third person is referring to something else so she mixes first and third person by saying with patrician night thank you so much for patrician night photography I'm looking forward what I encourage photographers to do is keep the tenses with patricia night, she does this because then it'll make give the impression that somebody else is answering your email. If that works for your brand, I happen to like to be in control of my communication so that people know that they're dealing directly with me, so I wouldn't refer to jasmine star as a third party into c I will take good picture, I would take good care of you in regard to your pictures. Now she gets into exclusive are into core pieces. This is somebody that you're home and office tells truly customizable to your personal taste. This is a lot to be presenting to a client during the first email. Again, this is shades of what we kind of went through with melissa it's oh, it's, too much personalization so one home that in there was another, there was another response within facebook, and she was she asked a few questions, and it was cute because just trying to personalize the email and she said so tell me, how did he do it? I want details and I think right, right so it's over it's separate she's asking the right questions, but we should just get the sentence, so tell me, how did he? Proposed little tiny things. Watching that. And don't don't hesitate to put your responses that on facebook to get feedback, because immediately, I read that it was from a girl named jessica. Met her at a recent workshop. Just got clean, super sweetheart, super big, fun personality. So when I read that, I was just picture. So tell me, how do you do it? You know, so careful with your phrases, but other than that, we're going to move on from there.
Class Materials
2 Week Message on Feb 6.pdf
2 Week Message on Jan 23.pdf
Ratings and Reviews
Jasmine Star is a "star". I was so inspired by her and her marketing. She has got her brand defined perfectly. She is a brilliant woman. The way she thinks about building a brand and never deviating from her vision is amazing. She is also very humble and her stories about growing up were so heartfelt. She is a true story of rags to riches. I came away with a ton of respect for her and a wealth of information. If you are exhausted trying to be a photographer for everyone, and not going in a strong direction-buy this now! The transformation in the three photographers that participated, from their improvement in shooting to their amazing new websites, will inspire you so much. Do you want to transform your business? They grew in three months the amount it will take you three years to do on your own.
THANK YOU Jasmine for this precious lessons, you teach us! only i re-start watching my course today and i already feel some new inspiration to take my business to next level, you talk a lot and that good energy always helps to put this motivation on. Still do a good work! CS
Student Work