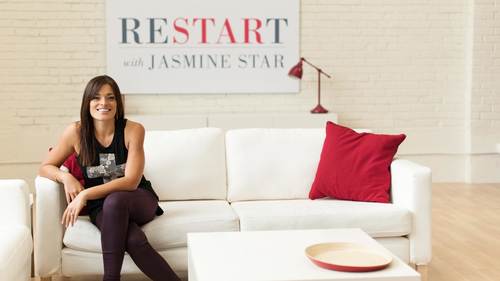 Lesson Info
Website Design with Promise Tangeman
This January, join Jasmine Star for a different type of workshop. It's not just a couple days -- this is a three month course. We'll be meeting once a month for three months, on January 9, February 13, and March 6. Over that time, we'll turn businesses inside out, transform, and restart for the new year. You'll rework your online presence, find ways to improve your photography skills, and learn how to successfully run a branded photography studio.
Reviews
Jasmine Star is a "star". I was so inspired by her and her marketing. She has got her brand defined perfectly. She is a brilliant woman. The way she thinks about building a brand and never deviating from her vision is amazing. She is also very humble and her stories about growing up were so heartfelt. She is a true story of rags to riches. I came away with a ton of respect for her and a wealth of information. If you are exhausted trying to be a photographer for everyone, and not going in a strong direction-buy this now! The transformation in the three photographers that participated, from their improvement in shooting to their amazing new websites, will inspire you so much. Do you want to transform your business? They grew in three months the amount it will take you three years to do on your own.
THANK YOU Jasmine for this precious lessons, you teach us! only i re-start watching my course today and i already feel some new inspiration to take my business to next level, you talk a lot and that good energy always helps to put this motivation on. Still do a good work! CS
I watched this course live and it was just AMAZING !! Jasmine is a great teacher and I love her energy. She gives so much during this workshop, it's so worth it!! If you want to rebrand your business take this course, you'll need it!!