Scratch DJ Academy presents: DJ Fundamentals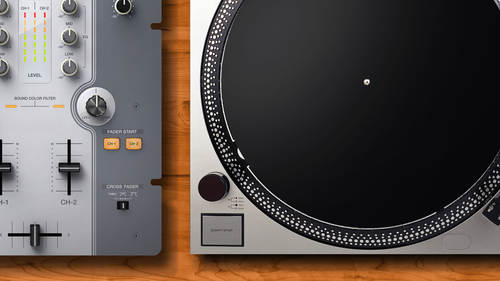 Scratch DJ Academy presents: DJ Fundamentals
Class Description
Learn how to DJ with DJ Hapa of Scratch DJ Academy. This class will set you up with everything you need to know to get your start as a DJ.
DJing is more than counting beats and waving your hands in the air, it is about skillfully bringing together songs to create an experience. In DJ Fundamentals you'll learn about the theory behind music and the basics of manual beatmatching and scratching. Hapa will introduce you to the gear essential to a DJ set including hardware, software and the functions and features to look for. You'll learn about breaking down music and analyzing arrangement – skills you can use for DJing and producing remixes or original work.
If you are brand new to DJing or you've been at it for a while, this course will give you a solid foundation you can build on no matter which genre or style you prefer.
Reviews
I've always wanted to be a DJ and dabbled with gear and software since I was a kid. But as a result I never got really good at it. So I finally decided to give the subject it's proper respect and study it. Boy am I glad I did. This guy is a terrific instructor. Just enough theory to give you a solid foundation, just enough practice to get you to work on your skills. I'm half way through the material and I'm loving every minute of it. I learned in one video more than I had learned my entire life watching random YouTube videos and talking to others. I would definitely recommend it to any DJ, new or experienced that want to get their fundamentals down cold.
Amazing job Dj Hapa! I appreciate the fact you really started from zero, from the very bases of music theory, thank you for this master class!
Excellent instructor…employs "Learner-centered" and "Knowledge-centered" learning that employs the aural, tactile, and visual methods of learning. DJ Hapa, always explains and gives an example of why you must do something in a certain way; for example, when practicing manual beat matching why you should close your monitor screen (to prevent you from staring at the screen) which would prevent you from listening and concentrating on the beats. He also reminds you to make sure you have your headphones and monitor speaker on, and of the importance of nodding your head to the beat, while moving your body to the beat, which will help you lock into the rhythm so that you can properly time your "baby scratch" and drop the incoming track "in on the One. Most important, to record your practice session(s) so that you can listen back to it (them) and make the necessary correction(s). Moreover, DJ Hapa is a very humble and informative hands-on master instructor whom is able to translate his vast knowledge of DJing into digestible modules of learnable instruction!