Scratch DJ Academy presents: Intermediate/Advanced DJ Strategy
DJ Hapa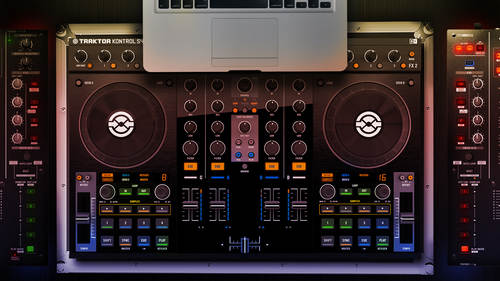 Scratch DJ Academy presents: Intermediate/Advanced DJ Strategy
DJ Hapa
Class Description
Ramp up your skills in the booth and in business with training from DJ Hapa. Intermediate/Advanced DJ Strategy will teach you the business of DJing and give you some essential technical skills for backing it up, no matter which genre or style you prefer.
Intermediate/Advanced DJ Strategy is Business 101 for DJs who want to know more about creating a company, building a brand, and marketing their skills. In this class, you'll learn accounting essentials and how to get more gigs using press kits, social media, and basic marketing principles.
Hapa will also give you tips on improving your live performance – with training on everything from using the microphone as a tool to tempo changes and effects. You'll also learn a little more about Serato and Traktor and intermediate techniques and strategy to optimize the software.
If you've mastered the basics and you are ready to do something more with your DJing skills - don't miss your chance to learn from Scratch DJ Academy veteran, DJ Hapa.
Ratings and Reviews
This was a great class. I am an up and coming DJ. I have been teaching myself for the most part. This was the first actual class that I have taken and it was very good to know and hear that I have been teaching myself properly. It was good to hear that I am on the right path. I was also able to pick up some tips on what I can improve and change about how I proceed in my journey. Would like to have more classes like these. Thanks.
This was a great class with a great teacher. I just started working for a DJ company and wanted to learn about the craft. It was a great class to learn the basics to really get started. I highly recommend to anyone that wants to learn about DJing.
Student Work
Related Classes
Electronic Music Production