Editorial Portrait Photography for High School Seniors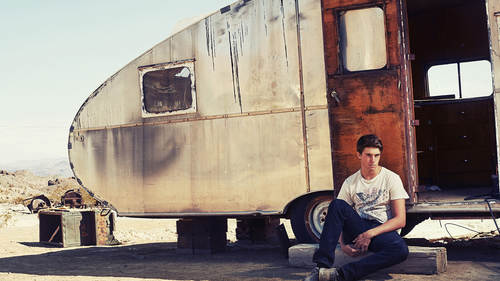 Editorial Portrait Photography for High School Seniors
Class Description
Create images beyond the "traditional" senior shoot and make your clients feel like they stepped into an editorial campaign.  Knowing the basics for lighting in-studio and outdoors, as well as how to make your clients feel involved in the creative process can make your business stand out and thrive in a crowded market.  Dan Brouillette is a successful editorial photographer, who molded his studio to reflect his commercial work.  Each senior gets to help with the creative process of finding a shoot that fits their personality and Dan uses his knowledge on lighting and posing to make every shoot look as if it belongs in a magazine.  In this course Dan will teach:
Pre-session tips for preparing your photoshoot
What lighting equipment works for successful in-studio and location shooting
How to light in layers to create a portrait that is dynamic
Tips for posing and directing your seniors that make them feel comfortable and excited for the shoot
How to get involved in the local high schools so that students are familiar with you and your work
How to edit and cull through your images for a simple and time efficient workflow
  Create stand-out photography that excites seniors to organically market your business to their friends and simultaneously grow your portfolio beyond the high school senior market.  Dan Brouillette has taken his knowledge from working with magazines like ESPN, Time, The Wall Street Journal, and Men's Health and utilized it to build his successful high school senior photography business while shooting in a style he loves and growing his portfolio.
Reviews
awesome teacher and awesome technique. after soooo many webinars, it's really great to see someone break it down to the bare bones of lighting with exceptional quality results. i can listen to Dan all day. no pretense, no over the top emotional pleas, no drama! did i say awesome!!!! Plus, I'm a huge fan of the B! and B2 systems. Freedom is key. Now I can shoot anywhere, anytime. Thanks Dan.
Dan was great. His class was very comprehensive but easy to follow. The slides he used weren't flashy. Instead, they were simple and he went at a good pace. I left feeling like I could really pull off the lighting techniques he taught. I'm excited to put what I learned into my photography. :) Thanks, Dan.
Dan was an excellent instructor! In terms of educating, he had a very "down to earth" feel. No matter what question he had, he was willing to answer. Even better, if he didn't know something, he would admit it, which is a very important quality as an instructor! Seeing that this is my first time being an "in studio guest", I have been blown away. The facility and treatment by staff here is amazing. Everyone is so cheerful and willing to do what ever they can to make your time here be as relaxing AND educational as possible. God willing, this east coast boy will come back for another class.