28 Days of Portrait Photography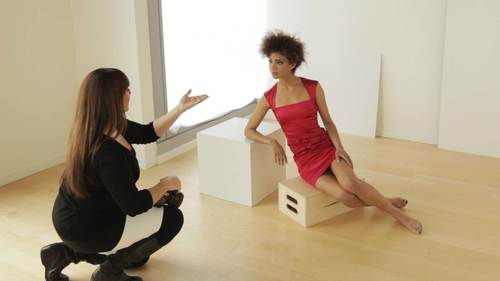 28 Days of Portrait Photography
Class Description
Sue Bryce's 28 Days is the all-in-one portrait photography class that teaches you posing, shooting, marketing, selling, and everything else you need to know to run a successful contemporary portrait photography business. 
This series begins with two sessions of intense instruction on business, pricing, and overcoming your fears. Following the kickoff, Sue delivers short sessions exploring 28 different topics essential to any successful portrait photography studio. Sue covers flow posing, connecting with clients, posing and shooting groups, marketing to your key demographic, sales, and more.
In this comprehensive series you'll learn Sue's inspiring approach to styling, posing, marketing, selling and so much more!
Reviews
I have purchased four of Sue's courses and love them all. I have learned so much. I found the lesson on connecting with people thru their eyes has made a huge difference in my photos already. Her before and after's made me cry. I want to be able to take these kinds of photos for my family and friends. I just love what she does. She is such a great teacher. I learn much better seeing things done, so this was the perfect choice for me to learn. I love Sue's humor, her honesty, her detailed teaching and sweet and wonderful personality. Her sessions will or should not disappoint anyone. It is the best money I have ever spent on self-help teaching. Thanks a million creative live. You GOTTA LOVE SUE!
I have just began this course and I am excited to see how following her model will help me to improve and get my business started. I have been through the first two days and there is lots of information to absorb and things to get in order before I begin the actual challenges. I am thankful that there are photographers out there who are will to reveal there secrets ad are truly invested in others improving themselves in all aspects of their life and not just their photography skills. Thanks Sue Bryce for your passion for empowering woman and your knowledge of creating and sustaining a business by being true to who you and commitment to the improvement of others! I am excited to grow myself and my business, I am confident this will be worth every penny! Were the templates for the email PDF included in this course
Based in Switzerland, I am an advertising/commercial photographer since 20 years and I am still learning everyday. I have bought several courses on Creativelive, all are great and inspiring. This one is also fantastic, thanks to Sue and her incredible experience and wisdom, you will improve your personality, your attitude and skills that will bear many fruits in your business and personal life. I highly recommend anyone who loves photography or dream to become a full time pro to invest in courses like this one. Thank you Sue, thank you all from Creativelive.