Shoot: Using Hands for Motion Blur
Joshua Kissi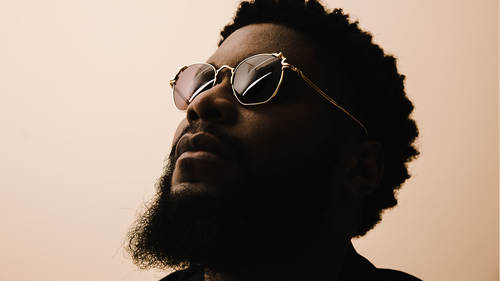 Shoot: Using Hands for Motion Blur
Joshua Kissi
Lesson Info
4. Shoot: Using Hands for Motion Blur
Lesson Info
Shoot: Using Hands for Motion Blur
I'm going to do motion blur a little bit but I'm going to combine that with a plant instead. So if we could have that plant? (inaudible) Say again. Like right, right, level head like-ish. It's going to be cropped up, so like literally. Come a little bit closer this way, so smooth, yeah. You can come in a little bit more, Ken. Yeah. (woman sniffs) (laughter) I mean, hey, if you want to be on vacation. I mean, at a nice island somewhere. I mean, as most photographers know, like, those are the times to take shots when people are just naturally laughing. Doing their thing. You tell a joke or two. Maybe they go or maybe they don't, but it's the perfect time to, kind of like, shoot them as well cause they're not thinking about smiling they're just smiling. That's important. There's no study to smiling. So again just combining different props, getting different results. Streak of light coming through. That's interesting. And that's with another prism. I'm going to do the motion blur, which is...
just your hand in front of the lens. That's all it is. And you'll see an example of that. It's fairly noticeable but it just gives it a little bit more texture. You can look at the audience. Yep, perfect. (woman) I like them. Yeah, you like them, She likes them. So that means I'm doing a good job, my career as a photographer is not totally a failure.
Ratings and Reviews
I love the creativity this instructor brings. It has inspired me to step out of my comfort zone and try different props.
I loved watching him in his element. Can't wait to put these ideas into practice. Please bring him back!
Good class. Bring him back for a class on his editing.
Student Work