Singer Sew Mate™ Sewing Machine Model 5400 - Fast Start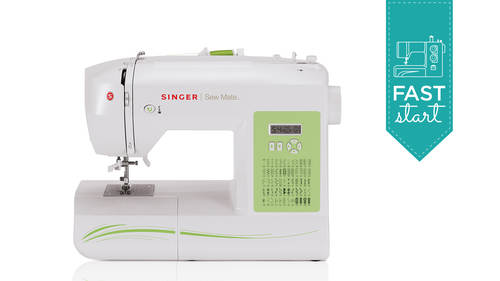 Singer Sew Mate™ Sewing Machine Model 5400 - Fast Start
Class Description
Learn how easy sewing can be with the SINGER® Sew Mate™ electronic sewing machine.
Every sewing machine has its own distinct and helpful features. Learn how to get the most out of your model from Singer expert Becky Hanson.
In this Fast Start you'll learn how to take full advantage of the SINGER Sew Mate's variety of features. You'll learn how to thread your Singer Sewing Machine, and quickly and easily program your settings and master the range of your machine's functionality.
Don't be intimidated by your machine! Learn how to get the most out of your machine's features and tackle those sewing projects the easy way.
Explore More Free Classes
THE
CREATOR

PASS
Enjoy the free classes? Get 2000+ more Classes and watch it anytime, anywhere.
Get The Pass