Spot Healing Brush Tool
Kristina Sherk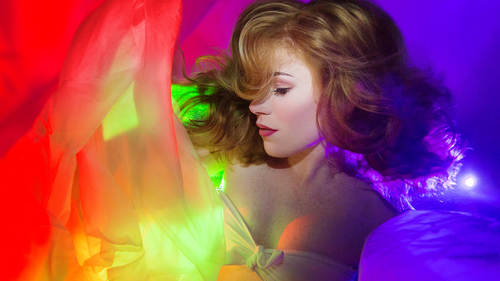 Spot Healing Brush Tool
Kristina Sherk
Lesson Info
3. Spot Healing Brush Tool
Lesson Info
Spot Healing Brush Tool
Okay, so there are two ways that I usually use the clone stamp tool. The first way, and I'm gonna hit S for my clone stamp tool, the first way is with a large brush, relatively large brush, on a lower opacity and with a soft edge. So, my hardness is down at zero. So, when I use it that way, Oh, my option button isn't going to let me work anymore. When I use it that way, what I can do is, I can go ahead and... Goodness gracious. Okay, so I can do a bigger area, all right? Right around, I can basically clone a bigger area, right, like that. But a lot of people are like, oh no, you would never use 100% opacity on the clone stamp, right? 'Cause then you're human eye is literally it's from back in anthropologic, hunter gatherer days, our eyes are, well, our brains are created to actually seek out pattern. So, even though subliminally we're not looking for pattern if we see it, we're gonna be like oh, I see something. There's something wrong with that. And so what that means is, if you use t...
he clone stamp on 100% opacity, You are creating a lot of issues for yourself. So, we're gonna go back to our spot healing brush tool and what I'd like to do is get rid of this area right here, underneath the eye, okay? All right, so we're gonna go ahead and do that. I did not like the way that that worked. All right, nevermind. So, what I want to teach you is one last thing. Before moving forward, if you have something that you would like to get rid of, let's say, we wanna get rid of that hair, but you don't wanna get rid of it all the way, one really nice tip is basically hitting Shift + Command + F, which is going to bring up your fade dialogue box. And what this is going to do is, is gonna allow you to fade your last stroke. And this works on the brush tool, it works on any brush based tool. It allows you to fade one specific stroke so you can't get rid of it completely. So, imagine if we were working under the eyes, and my computer were working with me, imagine if you are working on the area under the eyes and you do one big swipe and it's way too harsh, it's way too big. What we can do at that point, is we can go Shift + Command + F or Shift + Control + F and that's going to bring a fade dialogue box up so that you can fade your last stroke only. And the really nice thing about this is is that you can have different fixes for different blemishes at different opacities on one specific layer, okay? So, it keeps your layers clean, it keeps your whole document clean. All right, we'll go ahead and press okay. And you can see that the hair that we removed is 50% visible. So, that fix is 50% visible and if we look back at just our blemishes, you can see that this is 50% while our blemishes on that same exact layer are 100% visible okay? Cool.
Class Materials
Skin Retouching Class Notes
Ratings and Reviews
Quick and to the point! I did learn a few things from the course. Thank you. My only issue is that the model's face was already for the most part blemish free and nearly perfect. It would be good to see these techniques done on " not so perfect" skin. Kristina even said that the model's skin was nearly perfect. So why not use an image where we can truly see the skin retouching process at work?
This class gets down to the nitty-gritty of smoothing skin and creating a 3D illusion. I really liked the way Kristina showed how to combine tools to save time and the frequency separator method she uses. The class notes (to download) are detailed so I didn't need to take notes - love that! Note to Kristina: Love the shark fin!
A good class and information is easy to understand. But in the general world, some us do not have models & clients with perfect skin. Wish this was demonstrated on a person with a few more problem areas, so we can really see the improvement on the person.
Student Work