Sports Photography: Making the Shot
Al Bello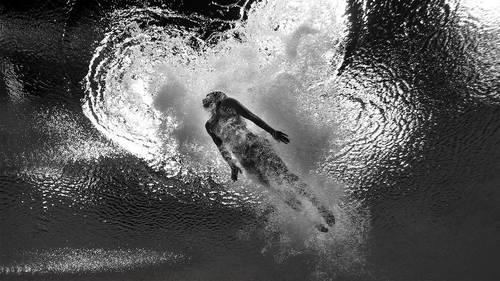 Sports Photography: Making the Shot
Al Bello
Class Description
It's unpredictable and happens in a fleeting moment; the game winning point, the facial expression of success, the underdog coming from behind moment. Capturing athletes in their sport not only takes a quick shutter, but also the right prep and creativity to stand out. Al Bello is an award-winning photographer and the Chief Sports Photographer in North America for Getty Images. He has covered 11 Olympic games and has photographed numerous well-known athletes. 
In this course you'll learn:

What to look for in order to get a successful and creative action shot 

How to prepare for a variety of sporting events 

 The behind the scenes in capturing unique and timeless images including an in depth look into underwater sports
Learn how to prep and capture sporting events and stand out in a field of photographers.
Ratings and Reviews
Sports Photography: Making the Shot is a very good class for showing what really goes into big league sports photography as well as a glimpse into the sacrifice and outside-the-box thinking needed to standout from the crowd. Al Bello's images are stunning and his years of experience and unique creative style are clear in each one. This is not necessarily a course where you are going to learn camera settings or recommended lens suggestions for certain sports, but what it lacks in that area, it certainly makes up for through inspiring images and Al Bello's humble presentation style.
Al Bello did a there good job with this course. He gives a lot of informations of the gear and setup on different locations. He makes you inspire to look for better shots than other does. This course helped me to work on location with other 20 photographers. And I can be proud to take a totally different shots then others of horses that we photographed in 3 days job in Poland. I really recommend it!
Student Work