Strategies for Shooting in Difficult Situations
Susan Stripling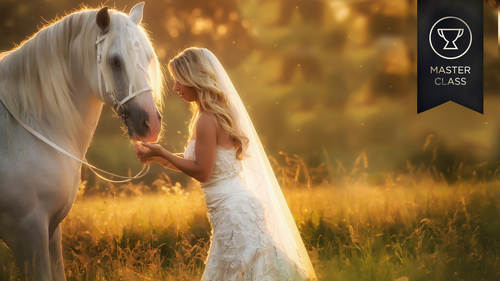 Strategies for Shooting in Difficult Situations
Susan Stripling
Class Description
Wedding photographers can't wait for perfect conditions before they work – when the clock is ticking and people are waiting you have to shoot, even in less-than-ideal locations.

In Strategies for Shooting in Difficult Situations, Susan Stripling will show you how to troubleshoot common calamities like; a wedding party getting ready in a room with no light or family portraits slated to be shot in a terrible location. You'll see how Susan has handled difficult shoots and crazy lighting challenges and get insights and inspiration for overcoming your own difficult situations.  

Ratings and Reviews
Wow! Fabulous course! Ditto with the above reviews! Thank you, Susan, for giving us such helpful information for shooting weddings in such challenging situations. You have such a brilliant and quick mind for making the magic happen! The camera settings by each photograph was so very helpful. Since I didn't write anything down I shall be in search of your books. Susan's class is a must for anyone considering a career in Wedding Photography. Thank you Suan and Creative Live!
As the description says: MAKE SOMETHING OUT OF NOTHING! Spot on! Thank you Susan for sharing what you know and helping me become a more creative photographer despite less-than-perfect scenarios. As photographers, oftentimes, we find ourselves placed in a position where we are expected to create beautiful photos in the midst of difficult situations like low light scenes or crappy background. Her explanations are very clear and she definitely knows her craft. She cares about her clients and she's determined to give them great pictures despite what's thrown at her. If you are a strobist or use flash in most of your work, this course is not for you. But if you a natural light photographer and sometimes struggles to take photos indoor where light source is very challenging, take this course! You won't regret it!
Susan is amazing. This class is a pile of case studies, with behind the scenes and camera settings, to help you find the light. There are parts that can be repetitive, but that is because Susan is passionate about helping photographers memorize this message and put it into practice. A worthwhile watch!
Student Work