Shooting Documentary Short Films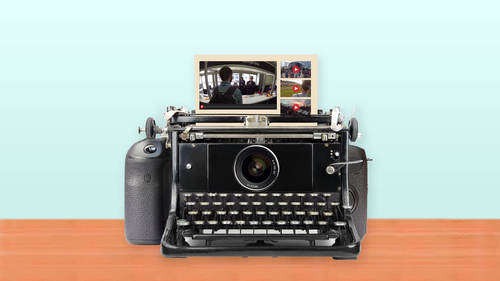 Shooting Documentary Short Films
Class Description
Today's media landscape is largely made up of regular folks who know how to spot a good story and use basic gear to document the world around them. Find out how you can join their ranks and make compelling, marketable shorts in Shooting Documentary Short Films with Griffin Hammond. 
Griffin made a name for himself with the ode to an iconic hot sauce, Sriracha. In this class, he'll teach you how to identify, shoot, and share documentary-style video. You'll learn how to:
Recognize and tell a good story

Capture high-caliber footage with low-budget gear 

Incorporate all the essentials for online and TV news

Produce corporate work clients love

Find your audience and monetize your work
Griffin will share tips on lighting, framing, and interviewing subjects so you walk away with lots of usable footage. You'll watch as Griffin shares clips from a one-day shoot and you'll learn exactly what it takes to turnaround a complete documentary-style short on a deadline.
You'll also learn a handful of helpful editing techniques and get insights on the ethical and legal responsibilities of documentary filmmaking.
If you want to learn how to tell meaningful stories that look great and sell, while working on a shoestring budget, don't miss Shooting Documentary Short Films with Griffin Hammond. 
Reviews
First off, if you have not watched Sriracha, go and do that. The techniques that Griffin used in it are pretty incredible. This course expands on those techniques and what really surprised me about this course is how simple the setup is that he uses to make some absolutely amazing documentaries. The quality of what you can produce with the most basic of equipment is really mind-boggling. Some of the most interesting stuff was about B-Roll and how to use it to create a visually interesting presentation. The idea of a lot of small clips that show specific information is invaluable. The techniques he uses to create shots like the one where the camera was placed on top of a cart and pushed down an aisle was amazing. More than anything else, the ideas and tips I came away with have helped me find ways of making my own videos much more interesting.