Class Introduction
Steve Sweatpants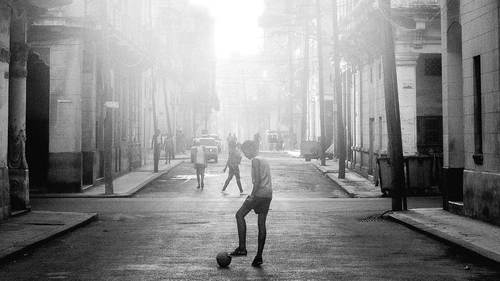 Class Introduction
Steve Sweatpants
Lesson Info
1. Class Introduction
Lesson Info
Class Introduction
What is up, everybody? What's good, wassup? (laughing) Um, I'm Steven AKA Steve Sweatpants. I'm born and raised from New York. Born in Brooklyn, raised in Jamaica, Queens and I currently live in Bedstuy and I'm in one of my favorite cities in the world. Honestly, it's not an ad, but I'm in Seattle. So I'm out here with the Creative Live team and you know, we're just roaming the streets and I'm gonna show you guys a couple of tips and tricks that really help me out a lot. All these tips and tricks can be used at your own will. You don't have to follow them in any kind of specific order. Empathy is key, pacing, persistence, and patience. You know, gear focus and knowing your gear and understanding why you use a certain kind of gear, the little things, and then one of the easiest things that basically make you feel like you're just pushing a button on your camera, is subliminal but intentional framing. And I feel like each of these tips are, they're not like the most scientific explanatio...
ns for everything that you're gonna hear but these are kinda the things that make you feel really comfortable and it just gives you a better perspective on shooting something at such a fast pace and it's kind of brutal environment for street photography because it's so, there's so many different variables like you can easily get discouraged if you're not doing something that you feel is right for yourself so following these little tips, could just help hold you down through this class and hopefully, it helps out.
Ratings and Reviews
Steve is an engaging and 'real' sincere individual. I enjoyed his tips and having them highlighted on the screen was effective. Might be nice to detail them out and offer it up as a download. Some of the best take-aways for myself was the angles and reflections in the puddles. Hadn't thought of that before and see some great potential. Did n't really talk about lighting and time of day and his thoughts on what each situation offers. Overall enjoyed the course
Absolutely terrific class! Steve is so relatable as a human being, and his approach to street photography reflects that. I took another street photography course that was good in many respects but focused a lot on the big stories a million miles away. Steve's philosophy and approach to small things happening in my own backyard are both inspiring and helpful. Bravo!
Feel the people, feel the scene, feel the vibe of your location; now, frame the image you feel in your camera and take the shot. Also, be happy, have fun. Steve takes a bit over an hour to say this and provides a lot of video of him trying to do it. It's an interesting watch, some good advice and a few tips on how to push through when things are tough.
Student Work