Summer Gear Guide
Gear Gods Team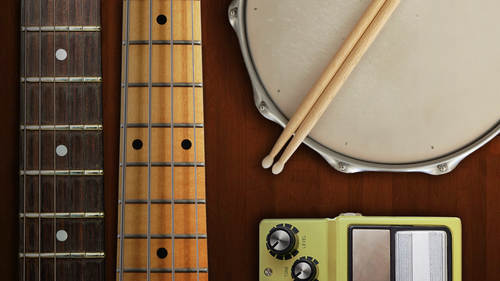 Summer Gear Guide
Gear Gods Team
Class Description
Let's be honest – everyone wants the latest and greatest gear, but it's hard to know which items have the best bang for their buck. During CreativeLive's first-ever audio gear review, the editors at GearGods.net will reveal their favorite new gear releases and teach you exactly what you need in 2014. Guests include:

Andrew McEnaney

Jake Bowen (Periphery)

Aaron Marshall (Intervals)

Francesco Artusato (All Shall Perish/The Devil You Know)

Hannes Grossman (Obscura, Necrophagist)

Doc Coyle (God Forbid)

Dustie Waring (Between The Buried And Me)

For six full hours, you'll hear about the best gear from brands like Lively, Pro Tone Pedals, EMG, PRS, Ibanez, Apogee, Toontrack, Fractal Audio, Meinl, Mapex, Mesa/Boogie, Positive Grid, Seymour Duncan and more. Plus, you'll also get to watch live demos with some of the best artists, audio engineers and producers in the industry. So grab a pen a paper and get ready to take some serious notes.
Ratings and Reviews
Student Work