Tabletop Photography Fundamentals
Andrew Scrivani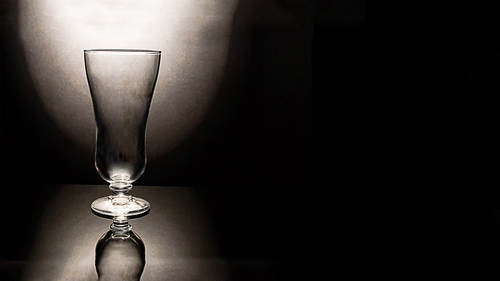 Tabletop Photography Fundamentals
Andrew Scrivani
Class Description
You don't need a studio to take professional-grade product and still life photographs! All you need is a simple tabletop lighting setup. In this course, award-winning food photographer Andrew Scrivani will show you how to create and tailor your own table top lighting setup — on any budget. Whether you're a beginning photographer looking to master lighting or a professional photographer eager to expand your services, this course will give you a candid, comprehensive playbook for tabletop lighting.
Tabletop photography transforms a single surface into a small-scale studio. Andrew, a regular contributor to The New York Times, will show you how to create and then optimize your lighting setup for your needs — using everything from the latest gear to household items. Andrew will cover metering and bounce cards, working with strobes and soft boxes, LED lighting, and tips for shooting glassware and other tricky products.
By the end of this course, you will know how to set up and adjust your very own tabletop studio — and how to use that small-scale studio to expand your services, improve your photography, and market your business.
Class Materials
Tabletop Photography Lighting Plots.pdf
Ratings and Reviews
One of the the best courses from Andrew. He is my hero in all of his photography work. He is a natural. I love how he engages with the students online and in the live studio audience too. He knows his stuff. He is a great teacher with a great way of teaching - very real and authentic. With all of that experience -he has been great in imparting that knowledge to us and I'm forever grateful for that. Thank you very much Andrew and team.
I was pleased to see real life situations and set ups, their work arounds and the little fiddly things all commercial/product photographers go through to produce a viable shot. Unlike some of the other reviews, the "oops, it didn't work, let's try this instead" was totally real world and believable. So many times on other teaching venues, the shot is already set up and perfected before the instruction begins. It was extremely helpful to watch the processes that were involved in producing the correct captures. I was impressed with the humor and teaching style as well, especially for the time constraints in a classroom setting. The student set-ups and critiques were valuable and spot on without being negative in any way. All-in-all this was one of the best classes I've viewed at Creative Live. I just wish I could have had three more days and to have been there in person for the one-on-one instruction.
Thank you Andrew. Great class. Learned a lot. Great instructor. Only wish there were more segments using flash rather than the very expensive gear. But, the principles are the same.
Student Work