The Business of Professional Photo Retouching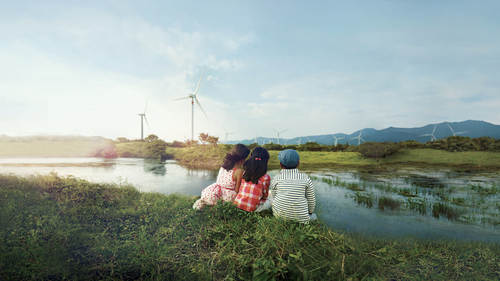 The Business of Professional Photo Retouching
Lesson Info
Budget Busters on Photoshoots
Budget busters, but they're fixable, and what I mean by that is, he deals with this all the time, not on a personal level, but on a work level. Static, fix it, fix it in camera. Get the stylist out. Get some product in the hair. Look for it, look for it, because retouching that out is crazy expensive. Wrinkled wardrobe, eyeglass glare, these are little, you gotta, you gotta have a list. Did we give them a list? We're gonna give them a list. I think we're gonna give you a list that will actually call these items out so when you're on a shoot you're looking for it, or if you're hiring someone to do your shoot for you, you ask them to look for this. Hair covering body parts, what I mean by that is long hair coming over. You wanna expose the neck, neck and shoulders, and you wanna have coverage, and we're gonna talk about that. Oh my gosh, the wrong camera lens. How many times? Yeah, so if it's a wide angle shot, and you're putting someone in a wide angle scene shoot them with the wide...
angle lens. If you shoot them with a portrait lens and then stick them in a wide angle scene it might sort of look okay, but you're not, eh, something's off, and you're not quite sure why it's off. It's 'cause you used the wrong lens. Soon as I get a picture, any kind of jewelry, I start looking for problems. Rings are always gonna wanna face towards you. So any kind of wedding bands, any kind of engagement rings, everyone wants them facing towards you, and if it's not shot that way then I gotta go start stripping further on through the photo shoot. So, that's something to look out for. Bracelets are gonna have little tabs and stuff coming off of them and then necklaces if you're not pulling the hair back off of the necklace, and you got, it's one thing to take hair off the neck, but if you gotta take it off, leave the necklace, but take the hair off the neck, and the necklace, that gets tedious. So as soon as jewelry pops up, I go, oh, oh, here's some time. We gotta, let's look through that a little closer 'cause, and start basing our estimate on it. So, Simon just said something really important. As soon as jewelry's involved there should be kind of a red flag that goes up and that you know, oh, this is an extra trouble spot. There's hair that goes through the earrings. Happens all the time and no one's looking for it. So, yeah. Clean your product, oh my gosh, shiny metal. Windex, yeah. Shiny metal. And again, we're gonna show you demos of all this. You'd be amazed how often there's just those hand prints, right in the middle of the product. Can you take off that thumbprint times 50? Yeah. Takes a little while. Yup, and then the next thing is clean the tabletop. Have canned air and spray your tabletop and we're gonna demo this, oh the rings. Sorry, I have a little ring demo. Again, it's a tiny little thing, but that's expensive to fix, and especially many times over and it gets easily overlooked. There are some budget busters that are not fixable on set really, and what those are are things like abrasions. You can sometimes put makeup on bruises but even if you put makeup on a bruise you're gonna see some mottling and it's gonna take some extra retouching time. Some kind of car door incident, or DIY at home not going well. Yeah, someone got a boo boo. That the model shows up with some different kind of hair than you were expecting. These things happen. These especially happen with actors, when you're dealing, 'cause you ain't got no say with an actor. They're gonna show up how they are. Now, why do I wanna talk about these budget busters that are not fixable on set? If you are fortunate enough to be a retoucher and you're on set, at this point you pull your client over to the side and you say, awesome, don't worry about this. We've got this, we can fix it, and here is your revised estimate. It's gonna cost more, okay? So you're communicating before you do the job because remember how I said earlier I don't wanna pay the price for someone not doing their job. This is 100% an area where I end up paying the price because someone didn't do their job, unless I call it out early, okay? So, education. Forewarn, forewarned is forearmed I believe is the classic saying. Right, right, right. To gel or not to gel. The answer is always don't gel. It is so hard to take this out, the color out, well, depending on the color. It is so easy to put in. So please don't gel. We'll do it, do it in post. It's so much easier. There's a light already there. We can, we can change the color of that easily. Now, that's easier said than done 'cause you got a client who wants to see what it's gonna look like, right? So my suggestion is on a shoot go ahead and gel for the first few shots, so they can see, so you have something to send to the retoucher, and say, this is what we're trying to match, and then take the gel off. And that's the coverage. Take shots of what you want it to be, but then give us a step back, so we have a safety net to work with. 'Cause if you give us just colored, or these violently colored, then we're, it's gonna be a bunch of time. But if you give us another thing to plug into a shoulder or a collar then that's easily stripped back in. So give us, give us both. It's a coverage kind of thing. Yeah, I will tell you where this happens all the time are superhero films. They shoot them in camera with all their, their certain colors, and then, 'cause they have a comp, they have a design they want, right? Well, you know, they're gonna change that design 75 ways to Sunday, and inevitably someone gets flipped and put on another side, and the color's on the wrong side.
Class Description
Create your own retouching business from the ground up. In this class, one of Hollywood¹s hottest retouchers reveals the secrets to designing your own business. Lisa Carney walks through the steps needed to start and run a smooth business while keeping your clients engaged and happy. Whether you're looking to work with photographers, agencies or even bill for post production - you're bound to find valuable insight into the world of photo retouching.
This class covers:
Defining the type of retoucher you want to be
Solutions for the problems you'll encounter on shoots and in post production
Communication techniques for clients
Secrets for setting realistic expectations from markups through revisions
Pricing your services and handling billing issues
Emergency tips for when jobs go off the rails
Get the inside scoop from a true insider. You'll finish this class knowing how to construct a profitable photo retouching business model AND develop the tools to sustain it.