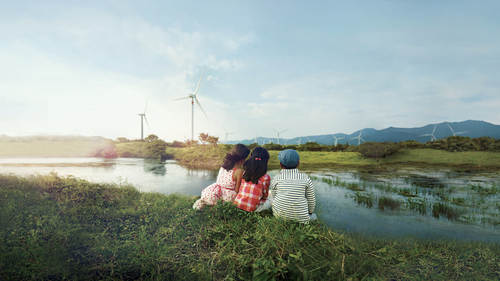 The Business of Professional Photo Retouching
Lesson Info
On Set Recap
I hope you guys find this useful, and I think what I'd like to stress, is that while many of you in your mind might be thinking yeah, yeah, yeah, I know this, it wouldn't hurt to have this down on a list. It wouldn't hurt to have your checklist. It wouldn't hurt for you to have a list like this, so when, that rhymed, a list like this. Very nicely done. When you get called for a bid, can you do a photo shoot? You have a list and you say Dawn I would love to do that Photoshop and here is my pre-shoot checklist. Wardrobe. Watch out for wardrobe. Mannequin. Are there pets on the shoot? I've been a pet stand-in more times than I can tell you. I stood in for a dog. To get the shot in. More times. I started as a photo assistant so I've done a lot. The pre-shoot checklist do's and dont's. What I'm trying to tell you. That's not just for you, that's for your client. Okay? That will make you a rockstar and you can command high dollars for that. Coverage, coverage, coverage. I know you think ...
you have a plan. Someone's gonna change their mind down the road and it is so easy to just shoot this and this, rather than re-setup, re-callback the model, and re-do the whole job. Why is that so unnerving to, when you're on the shoot, and it just seem like, it seems so obvious later, but what happens during the day? Is everyone's emotions just running up or someone else will get it, or they don't want to be the person to speak up and ask for that tiny little thing? I wonder. Do you want to know my opinion on that? I would like to know your opinion. I've been on a gazillion photo sets for shoots, and the amount of players involved, in that you've got stylists, you have wardrobe, you have talent, you have photography, you have client, and when you have client, you don't have one client, you have client, agency, product producer, you have studio manager, and every single one of those has a clock ticking, and with that clock ticking is money ticking. It gets very high pressured. You have photographers shooting, and the light went out. You have, at the end we're gonna go over putting out fires. You have models who show up who have some kind of bruise on their face that you weren't expecting, or they don't look like what you thought they were gonna look like. You put the clothes on them and they just look wrong, and people are panicking all the while. And you, Mr. Retoucher, you want extra arms. Yeah. You are so low on the totem pole. Well that's why, maybe get that checklist in as an idea and in and agreed to, when everyone's a little calmer, before the storm comes in. That way, well why do you need, the eyes going this way, well because you tell them the story, and they're like that makes sense. Wow, they're smooth man, way before all the lights start popping. And you've got your argument set, and you're in agreement, and we're like dude, we're not splitting until every one of these buggers has a little check mark off 'em, cool? Cool. Then, you get in and you hit the bells and whistles and music and lights. I will tell you, you do it with love. It's not always gonna work. You do not become, it is not my job to be a burden on Casey. I'm there to help him. If all my input and my demands for coverage is tanking the ship, zip it. Be quiet and let him get his job done. As long as you can be really clear that who you are in service of. Shot checklist. Angle and crop, expressions and positions. Know what is a quick fix. It's your job on the set to know dude fix it now, fix it now, it's quick to ooh, that's gonna take 20 minutes to fix on the set, how much are each of those people getting paid per hour, forget it, I'll take your hourly rate for you to fix it and post. These are all deciding factors going on in the mind. What cannot be fixed on set and adjust the estimate. This is hiney protection 101. That is just you protecting yourself so you're not paying for someone's bad decision. Once again.
Class Description
Create your own retouching business from the ground up. In this class, one of Hollywood¹s hottest retouchers reveals the secrets to designing your own business. Lisa Carney walks through the steps needed to start and run a smooth business while keeping your clients engaged and happy. Whether you're looking to work with photographers, agencies or even bill for post production - you're bound to find valuable insight into the world of photo retouching.
This class covers:
Defining the type of retoucher you want to be
Solutions for the problems you'll encounter on shoots and in post production
Communication techniques for clients
Secrets for setting realistic expectations from markups through revisions
Pricing your services and handling billing issues
Emergency tips for when jobs go off the rails
Get the inside scoop from a true insider. You'll finish this class knowing how to construct a profitable photo retouching business model AND develop the tools to sustain it.