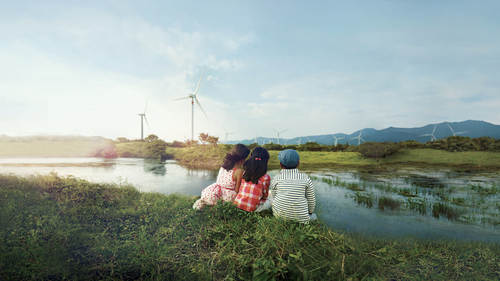 The Business of Professional Photo Retouching
Lesson Info
Who is The Client?
This is a really large portion of our business and our career, our industry, is pricing and estimating and billing, 'cause we all want to make a living and we all want to continue and pay our rent and what not. And so we're gonna talk about the process and some different ideas, I want to be really clear, there's no real one way to do this. There are many ways to look at this and approach this and here again is the chalk and cheese. We're gonna talk about how different our two approaches are because we treat these subjects very very differently. So what we're gonna look at first is who the job is for. And this is incredibly important and we'll go into detail about this in the next slide. You need to know who in the food chain you answer to. Very important and we'll discuss that. What is the destination? Now why does the destination matter? As Simon was saying, when you're doing a big old building, the amount of detail that is being shown is different than you doing a single one-sheet th...
at's small or the viewing distance is this close. And you actually pointed something out in the last segment that I didn't want to have scoot over people's heads, if you're doing a file that's a beauty job on a gray seamless, you know, just a head shot that you're cleaning up. They're only looking at that, you need to be pretty precise. If you're doing a 10-member ensemble one-sheet with explosions and fire and embers... There's room to hide. There's room to hide. That's a great expression. So that's why destination is supremely important. In addition to the content of the piece, pricing. Image count versus time. So how many images are you working on and how fast do they need it. And if those images are kinda similar, you might be able to get some techniques. Invest a little time in the beginning and then they'll carry through. So the first one might take you say, two hours, three hours, but by the 30th you got that down into a half and hour. So then you can take that all into account and bid what seems like a lesser job or lesser price for the job. But you know by the end of it you're gonna just be knocking them out, two and three per hour. And you're going to have to or they're not gonna give you the job. They're gonna send it to the lesser piece. So we'll talk about that and how to figure that out. Because that takes some, it took us a while to calculate those things out. And in addition, we want to talk about billing and terms and when do you bill and what happens when payments not being received quite so easily. So we're gonna each take a stab at this section. I'm gonna start of with the photographer and we're gonna really talk about why this is so important. 'cause here's the pickle, are you ready for the pickle? Pickles and Reuben sandwiches. So I'm often hired by the photographer, I would say most times I'm hired by the photographer. Ultimately, it's the client, the product producer who's paying for it by paying the agency, who then pays the photographer, who then pays me. But I'm contracted by the photographer. So I answer to them. Period. That is who I have to make happy. But I gotta keep way back here, I know full well this is the person who's gonna be happy or not happy and what does that mean? I might get through the job, this one job, just answering to the photographer but I won't hired back if this one's not happy. But how do I find out what that one wants if I'm invisible and I'm in the front. So who is the decision-maker and why this matters, and we have worksheets to help you with this, is why you're sending in your files for decision-making, you wanna see who's marking it up and if the photographers marked it up and there's no other mark ups, you need to ask "have you sent it to the client yet?" "can we do all the revisions at one time instead of your revisions, and then waiting, and then getting client revisions, and then waiting. So, first of all, that's important. And then when I did it, I went decades without ever having to deal with the photographer, other than hiring the photographer to get me what I needed. So he was just not part of the checklist. But I went to my immediate boss and then their boss and it started there. Then it was the fellow who was doing the advertising and then beyond that was how does this make our company look? So it was an even different chain of command. So to give you a little perspective on that, he's an agency guy, I think I can say that. Most of his career's been spent working in-house, at an agency, various agencies, but in house. I would say, half my career was agency work and then half my career has been as my own company, dealing with people individually. So I have more opportunity to deal with photographer direct, client direct, although that is now a world you're entering into more and more. So it is a different work flow. Agency, creative directors, and how many creative directors do you have in that agency? So, you've got some stories to tell about trying to get the right approval, what will happen often when you're doing jobs, is you will get direction, I'm gonna just make something generic up here, Make her taller, the next person up the food chains gonna say make her smaller. And you need to find out how to navigate who answers that question. I'm gonna tell you how I answer that question in a nut shell. I deal with this photographer, the agency makes their comments, if there's contracting comments, I make the photographer make the decisions. 'Cause I answer to the photographer. Hopefully that makes sense. Product Producer, of course, is client direct. And you, do you want to talk about agency before I jump to the 'you' section? With the agency, yeah, because I get stuck working for a art director, and this person will want to see their piece and they'll get emotionally attached and they'll get a little out of balance with the money being spent. And I get in trouble for that. So this person will have me just make everything just beautiful and precise and not caring what's being spent because it's not up to him. Then I gotta talk to their money people and I get yelled at a second time for taking too long. I'm like, it didn't take too long, it was just things kept adding up, kept adding up. Then you get removed a third time, now this other person doesn't even want any of that stuff to happen, so not you did all that, spend all that money, spent all that time and it's nothing they can use. So now you gotta start over, start three steps back and it's better to have the tallest birds-eye view of the whole game going on rather than get to talking with just a single person, so the more information you can bring in to your choice is better often. So I'm gonna circle back to that experience you had, specifically an agency, and why we're stuck here on who is the client. Because all of the money relates around this. Meaning how many revisions you do, how long the job takes, all depends on who is deciding your process. So this is why we're kinda beating this horse. So at the agency that he worked at where that happened, you know, he's a smart fella, he learned his lesson. The next time he got called in there he didn't just stick with that mid-level art director, he went right up the food-chain, carefully, and said hey just want to make sure we're in line budget. Because he didn't wanna be asked to reduce his invoice yet a second time. So you learn from the process, you're not always gonna know in advance when you go in but once you get burned, you don't get burned twice. You figure out how to work in the food-chain. Amen, or you don't work there again. Cool, and then I wanna talk a little bit about an agency I had a recent experience, and I think it's, you were instrumental in helping me through this, it was for a financial company, an ad agency was having me do retouching work. I did the job, it was over the Christmas holiday, sent it in, and the ad agency kept coming back with tons of revisions, tons, and they were teeny, I am not kidding you, it was literally like move this line one millimeter, a millimeter, tiny. And it was really frustrating, I was getting upset, I was getting upset because I felt like it meant I was a bad re-toucher. Like I wasn't doing the job right, and I felt awkward. And then the job circles around a week later, it turns out the product producer who had hired the agency loved the job from day one. First round I sent in, got approved. The entire week of work was spent with a mid-level art director making changes that he felt should happen. Circled back, ended up sending the original file, job was done, and I didn't feel good about the job. You said something, which was smile and take the paycheck. What do you care? You did the job, you got what they needed, you serviced the client, they asked you to make 100 changes, you made them, no harm no foul. And I really had to figure out how to remove my ego from it, and I got a bigger paycheck for it. So no harm, no foul. But it was really an interesting process to get myself out of the way. Well yeah, it's a growing thing. A lot of times they'll just want you there. For just in case time. And they're paying you to sit around often. Days, you're entire day will be, you'll have nothing to show for it, but they want you there just in case something comes down. I've done those gigs, it happens to production people too. They'll pay you just in case that fire call comes down and then now Friday, you can go and take care of the whole job and build plenty of money well and beyond what they are paying you, so it's a good insurance policy. That takes a bit of getting used to. You know, I wanted to circle back to what you were saying about embracing who you are. I can't do that. I have literally sat at some of these agencies with my knitting, waiting for a job to come. And I don't know if you guys notice, I'm a little hyper, 'cause I'm being very good today. I've got some heat to me. I literally can't sit in the seat without a job. I can't do it, so I won't take those bookings. And I lose out on money but my soul can't do it. You're much better at that. And that's something to know about yourself. If you're going to go in-house, can you sit around and do nothing? Some people can. Or take it for a while, know that, okay I'm gonna be here for this amount of time, for this amount of money. But then, you can something lined up. And have a nice little exit strategy. I'd like to stay here for another six months doing very little, but I'm gonna be doing this other thing. That pumps up your portfolio, pumps up your self-esteem. Yeah, it's good to know who you are, where you are. So I wanna know touch on this last part, the you. Are you the right retoucher for your own job. And this takes some soul-searching. And sometimes you're not, you really aren't. More than often than not you really aren't. I say that with love in my heart, honestly. And to put a perspective on it, imagine you're a photographer for 20 years, you've mastered your craft, and you've been working Photoshop for a couple years, what do you think? How good are you going to be? Now, there are outliers, there are people who are photographers who are amazing at it. But they're outliers. And why am I saying that, I'm saying that because you owe responsibility to your career and your business to provide your client the best product you can provide and you want to make sure, if it's you, excellent, but take a good hard look whether it's you or not.
Class Description
Create your own retouching business from the ground up. In this class, one of Hollywood¹s hottest retouchers reveals the secrets to designing your own business. Lisa Carney walks through the steps needed to start and run a smooth business while keeping your clients engaged and happy. Whether you're looking to work with photographers, agencies or even bill for post production - you're bound to find valuable insight into the world of photo retouching.
This class covers:
Defining the type of retoucher you want to be
Solutions for the problems you'll encounter on shoots and in post production
Communication techniques for clients
Secrets for setting realistic expectations from markups through revisions
Pricing your services and handling billing issues
Emergency tips for when jobs go off the rails
Get the inside scoop from a true insider. You'll finish this class knowing how to construct a profitable photo retouching business model AND develop the tools to sustain it.