The Essential Aerial Photography Workshop
Chris Burkard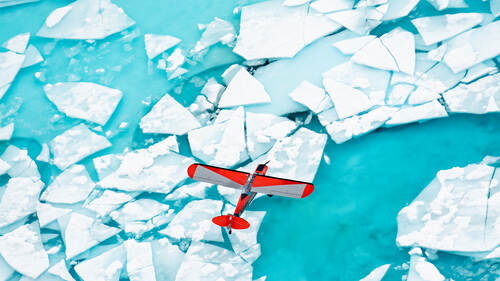 The Essential Aerial Photography Workshop
Chris Burkard
Class Description
ABOUT CHRIS' CLASS:
Chris Burkard's obsession with aerial photography has created defining moments in his body of work. In this workshop, learn the essential technical and creative knowledge needed to pursue the artistry of creating images from the air. This Wildist course covers in-depth research and planning, approach, essential pilot communication, gear management, and composition. All the necessary elements to make sure your flight investment provides you with opportunity to create work you are proud of.
YOU WILL LEARN HOW TO:
Compose stand-out photographs from a fixed wing or helicopter.
Extensively research and plan your route.
Brief your pilot and communicate vision for your shot.
Choose the best aerial craft for your end goals.
Intuitively select and manage gear in flight.
Execute the technicalities of a plane to plane shoot.
Ratings and Reviews
Flight to Flight in Hand on Hand Very thorough insight to the pro taking you on an adventure and giving his tips about the most efficient way to shoot in the air. Always full of good laughs. I appreciate the honesty of Chris as mentor and keeping it very real which you can see in the held shots! Teared at the scenes of flying over the Big Sur from being immersed in the world of a photographer who gives you a full experience of being there with him and really learning the skill with practicality that can often save your life and give you the prize winning photo!
Great intro class from one of the masters of adventure photography
Absolutely useful to begin ! This workshop was really effective to be sure not to forget anything before the flight ! Many Thanks Chris for your precious advices and tips ! Now let's fly and shoot !
Student Work