Class Introduction: Smart Object Overview
Ben Willmore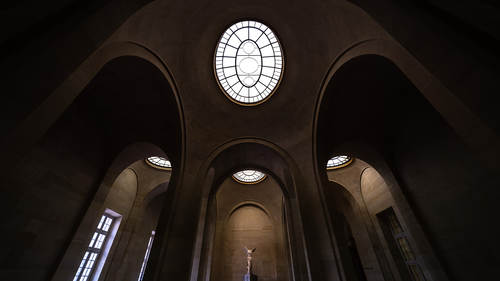 Class Introduction: Smart Object Overview
Ben Willmore
Lesson Info
1. Class Introduction: Smart Object Overview
Lesson Info
Class Introduction: Smart Object Overview
Our next topic will be Smart Objects. And Smart Objects have the potential of completely changing the way you think about Photoshop, depending on what you do. Now, in previous sections of Photoshop The Complete Guide we've used Smart Objects, we used them once when we were applying filters, and so, it's a very nice way of doing it, but let's jump in and really dig deep into the concept of a Smart Object. So, I'm gonna duplicate this image by going to the Image Menu, and choosing Duplicate. When I duplicate it, I'm gonna call it "Not Smart", so you know that that version is not going to utilize Smart Objects. Then, we have two versions of that image open, I wanna be able to see them side by side, so I'll go to the Window Menu, choose a range, and choose 2-Up Vertical, which will show the images side by side. And at this point, I'm gonna take the image on the right and I'm going to go to the Layer Menu, choose Smart Objects, and say Convert to Smart Object. Now when I do that, watch what...
happens in my Layers Panel. If you look at the little thumbnail picture for that layer, and you look in the lower right corner of it, when I convert this to a Smart Object, you'll see an extra icon appear there. Now the first time you ever do that you might get a little warning that comes up, and it just tells you something about if you need to edit the contents of this to double click on the layer, just so you're aware if something comes up the very first time you do that, there should be a Don't Show Again checkbox, I suggest you turn it on and click Okay, because after this lesson you'll be quite versed in Smart Objects. So now the image on the right is a Smart Object, the image on the left is not. They look the same, but they're not gonna always act the same. Whenever you create a Smart Object, it is like taking your image and putting it into a protective sleeve. Imagine it's something like a Ziploc bag. And by putting into a Smart Object it's gonna protect the original contents of that layer so anything that I do to it from now on will not be able to change the original content. I can still change the look of the picture, but I always can get back to the original look. So first I'm gonna work on the "Not Smart" version, and I'm gonna Unlock it's little layer here because it's a background layer and there's only certain things I can do to the background. If I click the Lock symbol though I can do anything to it. And what I'd like to do here is, first, I'm gonna apply a filter to this, and when I filter it, let's see, I'm gonna come down and maybe just Sharpen the image. And I'll kind of over sharpen it so it looks really sharp. Click Okay. And if I Zoom Up on it, and I choose Undo, you can see before and after, it's over sharpened. Then I'm going to Scale and Rotate the picture. To Scale and Rotate something, usually I go to the Edit Menu, and I choose Free Transform or I type the keyboard shortcut Command + T. Control + T in Windows. And I'm gonna Scale this really small. Like that small. And I'll also Rotate it and press Return or Enter to indicate that I'm done. Move it to the middle of my document. So if I Zoom In that's all we got. Then, I'm gonna do the same thing to the image on the right, that's the one that is a Smart Object. With that one I'll go to the Filter Menu, I'm going to Sharpen it, and I'll apply Unsharp Mask it looks like it's remembering the settings I used on the other one so I'll just click Okay. And then I'll go to the Edit Menu and choose Free Transform. This is one of those things where you get a warning that you just choose Don't Show Again and click Okay. And I'm gonna make that again very, very small, much smaller than that, and I'll Rotate it, press Return or Enter. So now we've done approximately the same thing to both images, I don't know if I have it exactly the same on both, I doubt it, but it's close enough. The main thing is the image on the left is not a Smart Object and because of that it does not remember what the old version of the image looked like. Especially if I were to save this image, close it, and open it a month later. Sure because right now I could choose Undo to get it back, but imagine it was saved and closed so that it doesn't retain any kind of a history. Well now I'm gonna take that image on the left, and let's say I didn't want them to be quite that small, so I'll go to the Edit Menu, I'll choose Free Transform, and I'm gonna attempt to scale it up. When I scale it up, it does not remember how much information it originally contained. So if I attempt to get this to fill the majority of my screen, it's not gonna regain any of it's quality. And if I attempt to straighten it, there's nothing that's gonna help me make sure that it's perfectly straight and that it's not at like a one or two degree angle compared to what it was before. I'll get it up there, I'll press Return or Enter, and you'll see how terrible the results look. Take the image on the right though, it's totally different because it's a Smart Object which means the original contents of that layer are completely preserved and everything I do to this image will always be calculated from the original content of that Smart Object. What that means is, when I go over here to Edit and I choose Free Transform, first off I doubt you can tell right now, but it's starting off differently. Do you notice that the Transformation handles that are on this match the angle of this object? Whereas when I did it to the image on the left they were straight, it never knew that I ever Rotated the image in the past. But here with the Smart Object it knows that I've Rotated it and if I look up here in my Options Bar I can see what angle it's been Rotated to. If I select the number for the Angle and type in zero, then press Return, that should straighten it out, so now it's back to the way it used to be. Also in the Options Bar it tells me exactly what size this had been scaled to, and I could just select that, and type in 100, and press Return, and that's going to end up bringing this back to it's original size because the Transformation I've applied is just thought of as a setting attached to the layer, it's not actually changing the true contents of that layer and so I can always bring it back. But when I bring it back, I look at it and I'm like, that looks overly sharp and I really wish I wouldn't have sharpened the image. Well if you look in my Layers Panel, since this was a Smart Object when I applied a filter it was applied as what's known as a Smart Filter, and if I would like to remove the effect I can either turn off this Eyeball, or just drag this to the Trash and I would see the version of it that's not sharpened, or I can double click on the name of the filter that's in my Layers Panel, and it'll open up the Sharpen Screen here and I could fine tune the settings to get it to be more appropriate for this image. Because anything I do to that file is not going to harm the original content that was put into the Smart Object and it'll always be calculated from that original content, and therefore I can easily scale it back up to original size, rotate it back, change any filters that have been applied, it's much more versatile, whereas the image on the left just looks terrible. So what that means is any time you plan on combining multiple images together, let's say you're going to design a little layout that's gonna show maybe six pictures, and you're gonna scale them down and rearrange them in various areas, it would be best if you were to start with Smart Objects because then, let's say you scaled down those pictures and you started placing them side by side and when you were done you decided, well, they're a little too small, you wanna scale them up to fit some more space, well if you do that and you don't have a Smart Object, anytime you scale things up, it's gonna make your image look softer, and that's like what you're seeing on the left side of my screen, that's just an extreme example of it, but if it was a Smart Object the quality would still be there.
Ratings and Reviews
Many, if not most, of these classes (note I said class and NOT course), are excerpts from a full course. DO NOT get hooked into buying copies of these that you already may have from the full (and sometimes the full ones are actually missing pieces) course. Note that CL does not state that these are excerpts from other full courses. I bet, too, that some of them may actually not be in the course content of a full course. I have bought some full ones where the instructor says that a topic will be covered the next day or so but is never mentioned. Caveat Emptor, viewers.
Student Work