Chapter 2 Introduction
Chris Hau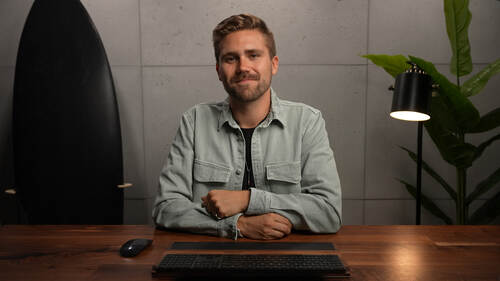 Chapter 2 Introduction
Chris Hau
Lesson Info
2. Chapter 2 Introduction
Lesson Info
Chapter 2 Introduction
When you're planning on introducing video content into your social media marketing strategy, diving right into shooting your video can end up in low quality content that isn't targeted to your audience, and ultimately, doesn't perform well. Now, video production has three major phases, including pre-production where you plan out every element of your video. Production, where you shoot your video. And then there's post-production, where you edit your footage and put in all the final touches to make your video stand out. In this chapter, we'll look at some professional strategies on how to develop your ideas, starting with how to dissect a content brief, and then moving onto the essential elements of pre-production.
Class Materials
Video Questionnaire/ Video Brief.pdf
Ratings and Reviews
Ok, I really enjoyed this course but you should know it is a decent overview of what to do and in what order to do them. This is not going to show you HOW to do anything but it will show you WHAT you need to think about and how to approach a production in a professional manner. Chris knows his stuff really well and everything is covered but it is just an overview. Well worth your time, especially if you are new to video but just do not think that he is going to show you how to do everything.
Student Work