Chapter Five Recap
Chris Hau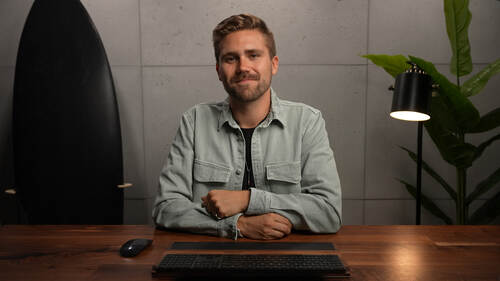 Chapter Five Recap
Chris Hau
Lesson Info
36. Chapter Five Recap
Lesson Info
Chapter Five Recap
Congratulations. You just learned how to shoot your own video. In this jampacked chapter, we went into detail on the ins and outs of video production and you learned how to use the equipment in your kit to shoot the content that you planned in pre-production. We covered how to set up your camera to get the best output including setting your white balance, making sure that you have the correct exposure, choosing the right frame rate, and unpacking the industry terms for shots and camera movements. We also went over how to record perfect sound and a professional voiceover that elevates your video. And finally, we looked at how to conduct an interview that your viewers won't be able to resist watching. We'll move on to the next chapter where you'll get to come along with me and I'll show you how I set up this frame right here. So I'll meet you guys there.
Class Materials
Video Questionnaire/ Video Brief.pdf
Ratings and Reviews
Ok, I really enjoyed this course but you should know it is a decent overview of what to do and in what order to do them. This is not going to show you HOW to do anything but it will show you WHAT you need to think about and how to approach a production in a professional manner. Chris knows his stuff really well and everything is covered but it is just an overview. Well worth your time, especially if you are new to video but just do not think that he is going to show you how to do everything.
Student Work