Chapter Seven Recap
Chris Hau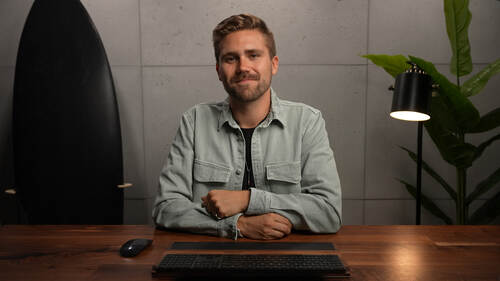 Chapter Seven Recap
Chris Hau
Lesson Info
48. Chapter Seven Recap
Lesson Info
Chapter Seven Recap
Now in this chapter, we've covered the foundational aspects of editing your video content, including understanding how shots and pacing work to convey a feeling and message. We've also unpacked the elements you'll be working with in your edit workflow. These include making your selects, creating a story cut, adding music, graphics and special effects, color correction and color, grading your footage, doing your final sound mix and adding the finishing touches to ensure that your video has the wow factor. We then looked on how to export your video in the correct format for the platform that you're working on, and how to bring all these elements together. Finally, we discussed why relying on the expertise of fiber freelancers to edit your video is a fast and efficient way to get the best possible results. Our last bonus chapter will explore my top tips on getting your video seen by millions.
Class Materials
Video Questionnaire/ Video Brief.pdf
Ratings and Reviews
Ok, I really enjoyed this course but you should know it is a decent overview of what to do and in what order to do them. This is not going to show you HOW to do anything but it will show you WHAT you need to think about and how to approach a production in a professional manner. Chris knows his stuff really well and everything is covered but it is just an overview. Well worth your time, especially if you are new to video but just do not think that he is going to show you how to do everything.
Student Work