Chapter Three Recap
Chris Hau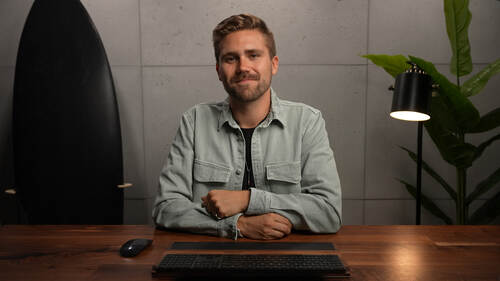 Chapter Three Recap
Chris Hau
Lesson Info
17. Chapter Three Recap
Lesson Info
Chapter Three Recap
This chapter has been all about familiarizing ourselves with the key elements of killer video content. We've learned about the six key elements of video including compelling content, exciting graphics, or VFX, a powerful call to action, a professional voiceover, impactful music, and seamless editing and color correction. Last, we learned the basics on creating a captivating intro and outro to package your video and get it ready to be published. We've seen how to leverage all of these elements to tell a compelling story that your audience can relate to and enjoy watching makes for video content that will stand heads and shoulders above your competitors. Next, we'll be learning about the tools that you need to create your video and how to decide which ones are right for you. I'll see you in the next chapter.
Class Materials
Video Questionnaire/ Video Brief.pdf
Ratings and Reviews
Ok, I really enjoyed this course but you should know it is a decent overview of what to do and in what order to do them. This is not going to show you HOW to do anything but it will show you WHAT you need to think about and how to approach a production in a professional manner. Chris knows his stuff really well and everything is covered but it is just an overview. Well worth your time, especially if you are new to video but just do not think that he is going to show you how to do everything.
Student Work