Chapter Two Recap
Chris Hau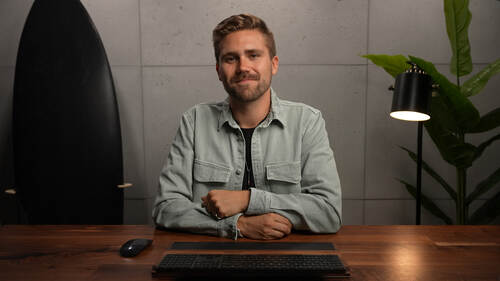 Chapter Two Recap
Chris Hau
Lesson Info
8. Chapter Two Recap
Lesson Info
Chapter Two Recap
So in this chapter we've learned everything you need to know about the pre-production phase of creating video content that makes an impression. We've learned what a project brief is, and how to use it to create content that your client or audience will love, as well as the essential elements of pre-production, including what a call sheet, breakdown sheet, schedule, script and shot list are. We've looked at real life examples of a script, and seen how to create a shot list that we'll use in the production phase to create the perfect video that stays on brief and captivates your viewers. Next, we'll look at the key elements of a great video so that you can understand how to bring them all together to create video content that will wow your audience.
Class Materials
Video Questionnaire/ Video Brief.pdf
Ratings and Reviews
Ok, I really enjoyed this course but you should know it is a decent overview of what to do and in what order to do them. This is not going to show you HOW to do anything but it will show you WHAT you need to think about and how to approach a production in a professional manner. Chris knows his stuff really well and everything is covered but it is just an overview. Well worth your time, especially if you are new to video but just do not think that he is going to show you how to do everything.
Student Work