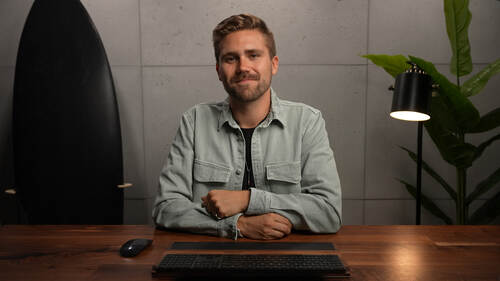 Lesson Info
53. Email List
Lesson Info
Email List
Building your email list. Now, as I mentioned before, email is an effective way to share your videos with your audience. I've personally built up an email list of over 100,000 people. Now, email lists are important because email is never going to die. Almost everyone has an email, and can be reached by email. So when you create content on Instagram, YouTube, or Facebook, you're at the mercy of the algorithm. It could love your content, and tell everyone to check it out. But if it doesn't like what you created, your piece of content that you just worked so hard on could be dead in the water. An email list means that you're always in contact with your audience despite social media's algorithm. If your video isn't picked up by the algorithm, you can still send out an email, and your fans will still get a notification that your new video is available. So, start building an email list as soon as you possibly can. First, you'll need to find a way to build your email list, and capture and col...
lect emails. I currently use Shopify's email capture software. Some other options include Squarespace, Sellfy, Zero and MailChimp. Now let's talk about how I capture and send emails. On my website, a popup comes up asking people to sign up for my newsletter. Now, when a user signs up, they get a 15% coupon code off their next purchase off my site, and a giant sample pack full of photo presets, motion graphic templates, and business templates. This call to action is an incentive to sign up. It's a reward to capture someone's email so you can touch base with them in the future. I generally send out eight to 10 emails a month. They include a newsletter, video releases, product releases, and sales. In addition to that, every time a new video goes live, I send out an email. The best part of email lists is that they are a great way when you want to start selling products to your audience. Email marketing is still one of the most effective ways to convert your audience into fans, viewers, and customers. So start your email list now.
Class Materials
Video Questionnaire/ Video Brief.pdf
Ratings and Reviews
Ok, I really enjoyed this course but you should know it is a decent overview of what to do and in what order to do them. This is not going to show you HOW to do anything but it will show you WHAT you need to think about and how to approach a production in a professional manner. Chris knows his stuff really well and everything is covered but it is just an overview. Well worth your time, especially if you are new to video but just do not think that he is going to show you how to do everything.
Student Work