Foundational Pre-Production Documents
Chris Hau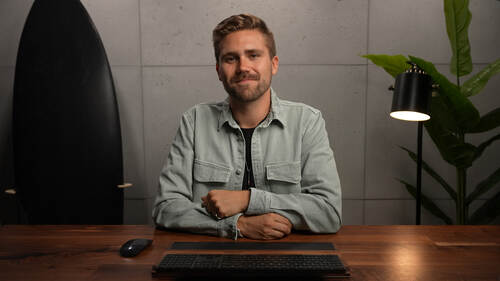 Foundational Pre-Production Documents
Chris Hau
Lesson Info
6. Foundational Pre-Production Documents
Lesson Info
Foundational Pre-Production Documents
Now you don't necessarily need to have every single detail of each shot fully dialed in before the shoot. I'm an advocate for experimentation, and flexibility when on set, but this should always revolve around some kind of pre-thought out plan, and direction. Now there are multiple documents that will help you produce an engaging video on time and on budget. These documents include a call sheet, breakdown sheet, name and title sheet, schedule, script and shot list. These documents are often prepared by a director producer or project manager. Now, when I started out, I had to wear all of these hats including producer, videographer, salesperson, editor and marketing guru. So let's go through these sheets. Let's start with a call sheet. Now a call sheet is a document sent out to the cast and crew that outlines where they need to be for the following shoot day. It also outlines the daily shooting schedule for the day, informs the cast and crew of weather conditions, parking regulations and...
other important details. Here is an example of a call sheet that I use. The next is a breakdown sheet. A breakdown sheet is a one-page document that outlines everything you need in each specific scene. That includes actors, props, locations, vehicles, and makeup for your scene. Here is an example of a breakdown sheet. The next is a schedule. A shooting schedule is a project plan of each day's shooting for a film production. These range in complexity. We typically just include a breakdown of the day in our call sheet. The next is a script. A script is a document that outlines every oral, and visual element required to tell a story through video. Now we prepare a script with two columns. The right column showcases the dialogue that you'll hear in the video. This is either presented through an interview, talking head music or voiceover, and the left column includes all the visual, and oral elements to support the script in the right column. Now, depending on the type of script, and complexity of the video, we may include the ideas for B-roll in the left column. Here is an example of a script. Next is a shot list. Now a shot list is a document that outlines all the shots required to complete each scene. This may include wides, establishing, drone, closeups or macro. Here is an example of a shot list. Now with more experience, it will make sense to consider trying a method called storyboarding. But for now, let's talk about scripts in shot lists, and how they are your best friend when it comes to planning.
Class Materials
Video Questionnaire/ Video Brief.pdf
Ratings and Reviews
Ok, I really enjoyed this course but you should know it is a decent overview of what to do and in what order to do them. This is not going to show you HOW to do anything but it will show you WHAT you need to think about and how to approach a production in a professional manner. Chris knows his stuff really well and everything is covered but it is just an overview. Well worth your time, especially if you are new to video but just do not think that he is going to show you how to do everything.
Student Work