How to Use a Project Brief
Chris Hau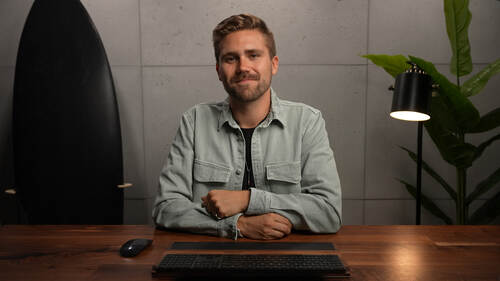 How to Use a Project Brief
Chris Hau
Lesson Info
5. How to Use a Project Brief
Lesson Info
How to Use a Project Brief
Now let's first look at the blank project brief in your Templates folder. You'll see it ask different questions like how many videos do you need? And what is your ideal timeline? Take a look through that brief right now. Now this is where you will dial in the type of video you want to create and its purpose. Everything from goals, which could include growing a following or selling a product all the way to creative. Now answer the big question "What is your video about?" Now, one thing that is never fun is to go into a shoot day completely unprepared without a plan. I've tried winging it a few times in the past and I definitely do not recommend this. You'll be wasting your time and worst of all, you could be wasting your client's time and money. Now that's why it's important to use your completed project brief to create a script and shot list for your video.
Class Materials
Video Questionnaire/ Video Brief.pdf
Ratings and Reviews
Ok, I really enjoyed this course but you should know it is a decent overview of what to do and in what order to do them. This is not going to show you HOW to do anything but it will show you WHAT you need to think about and how to approach a production in a professional manner. Chris knows his stuff really well and everything is covered but it is just an overview. Well worth your time, especially if you are new to video but just do not think that he is going to show you how to do everything.
Student Work