Intro to Practical Storytelling Components
Chris Hau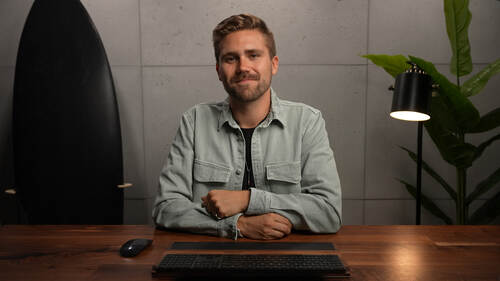 Intro to Practical Storytelling Components
Chris Hau
Lesson Info
9. Intro to Practical Storytelling Components
Lesson Info
Intro to Practical Storytelling Components
Now that we understand how to use a project brief and prepare the key documents you need to create powerful video content, it's time to learn about practical storytelling components that we can use to get our message across in a memorable way. Now, while there are many elements to a professional video that you should be aware of, in this chapter, we'll explore the most important ones that you need to start your video content journey. By the end of this chapter, you'll understand the six key elements that make up a professional video, and you'll understand how they all come together to create content that's worthy of millions of views. Now let's start by thinking of a recent commercial that you saw that you really loved. You might have noticed that there were real people or actors, that's called live-action by the way. You might have noticed logos, complex graphics or effects. You might have even noticed a specific genre of music that had you tapping your foot or left you deep in though...
t, and you might have even noted how colorful the shots were. These are all storytelling techniques. Understanding the basics of these techniques how to leverage them and make them interact with each other will help you tell your story effectively.
Class Materials
Video Questionnaire/ Video Brief.pdf
Ratings and Reviews
Ok, I really enjoyed this course but you should know it is a decent overview of what to do and in what order to do them. This is not going to show you HOW to do anything but it will show you WHAT you need to think about and how to approach a production in a professional manner. Chris knows his stuff really well and everything is covered but it is just an overview. Well worth your time, especially if you are new to video but just do not think that he is going to show you how to do everything.
Student Work