The Art of Editing
Chris Hau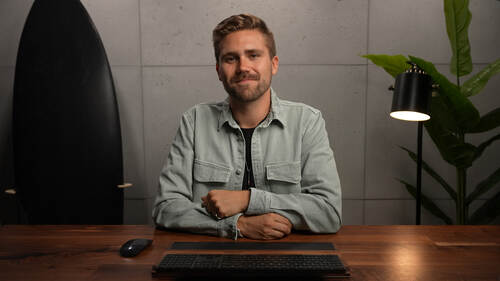 The Art of Editing
Chris Hau
Lesson Info
42. The Art of Editing
Lesson Info
The Art of Editing
All right. So welcome to chapter seven, The Art of Editing. Now, you've just joined me on a video shoot where you saw exactly what it's like when I shoot content for my own YouTube channel or for something like this. Now that we have all the footage we need, it's time to start editing. Now, by the end of this lesson you will have learned the basics of editing theory and how all these elements come together to create an engaging story. You will also learn how to use Fiverr freelance talent to edit these pieces together and create captivating video content for your platforms.
Class Materials
Video Questionnaire/ Video Brief.pdf
Ratings and Reviews
Ok, I really enjoyed this course but you should know it is a decent overview of what to do and in what order to do them. This is not going to show you HOW to do anything but it will show you WHAT you need to think about and how to approach a production in a professional manner. Chris knows his stuff really well and everything is covered but it is just an overview. Well worth your time, especially if you are new to video but just do not think that he is going to show you how to do everything.
Student Work