How to Prepare a Vlog for YouTube
Amy Schmittauer Landino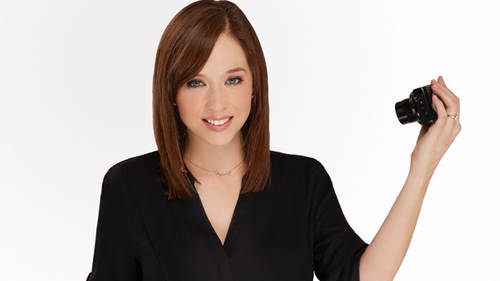 How to Prepare a Vlog for YouTube
Amy Schmittauer Landino
Lesson Info
16. How to Prepare a Vlog for YouTube
Lesson Info
How to Prepare a Vlog for YouTube
So let's start with YouTube though, 'cause that's my space, I love it there. YouTube publishing best practices. So there are some key areas of a YouTube video that you need to let the audience and search engines, and all of the above know what that video is about. Of course, there could be some technology that's investigating the actual video content, but not quite as much as what metadata is going to do for you. So there are a few sections here. The title, which you're all pretty familiar with. We all name a title for our videos, or everything we do. Our blog posts, sometimes a caption can be as simple as a title. What is that title and how do you get there? Your description, there's a description section for a reason, it's a great place to put a lot of information. But what should be in there? Your tags are a section of the YouTube video that you want to leverage to help you categorize it. And, a custom thumbnail. So just to give you the experience, this is what it looks like on the ...
backend when you have all of those things. You've uploaded the video, it's here, ready to go. You're popping your title in here, your description, your tags, and you are given the option for a custom thumbnail. As you can see, the top three options were those automated versions that YouTube picked up in the process, 'cause they have to give you something to work with there. So, these are the three, well, really four, areas of a video that are extremely critical components of how that video is going to be discovered, right? Because it's a video, and how are people searching for content? They're typing words. So even though it's a video, that doesn't mean that, sort of blog, text, these type of things are not going to come into play. They're extremely important, especially for discovery, but definitely for starting to explain to your viewer what they're signing up for. Does that make sense? So we need to get to a conclusion of, what is this video going to be called? How are we going to deliver that information? And we started to work on that, in actually filming a vlog with Curt, and we came up with kind of a good way to explain it. But what you really need to be doing is honing in on a keyword. It's not just for search, but for simplicity, for the sake of being able to see it and know right away, I want to watch that. So, let's talk about how we can get to the conclusion of a keyword. Has anyone ever seen this drop-down menu on either Google or YouTube? Yeah. Does anyone know what it's called? Predictive? Predictive search. So what happens is, once you start entering information into that search bar, as a user, you are given options as to where you might want to go with that. They're trying to make it fast and easy for you. They're trying to predict your activity. What do you think this list of results is? It's partially your typing in, and what they think you'll be interested in. Absolutely, how are they determining what I'm gonna be interested in here? Access your cookie and history. Cookies, history? Anything else? What's popular. What's popular, yeah. That's pretty much where we're at here. If you enter how to bake, yes if you've had previous activity in this arena, it's gonna start to pull up purple results here that were things you've searched for previously. But if it's kind of a fresh type, they're gonna give you those top-performing search queries. Top-performing, meaning most popular. What people are most entering when you start a sentence this way or when you start a phrase this way. Is that making sense? Do you see why that's important? If you come to me and you say, no one watches my stuff, right? Well, what are you doing to get on the radar of the majority, because your avatar might be in that group. So let's look at these results here, right? How to bake. How to bake your face, shout out to the ladies that know what that is. How to bake a cake, how to bake chicken in oven, how to bake, how to bake potatoes in oven. If you had a baking channel, this might be interesting to you. Why? 'Cause it's a list of content ideas right there. And you already know they're being searched for. So if they're being searched for, that means people have an interest in them, there's demand for the content, and that's gonna help you start to get an edge on search. But even more importantly, let's say you can't achieve front-page search results for your video, because there's a combination of things that didn't work out, you formulated it in a way that you know that they want. So let's talk about the keyword research. So we have a tool that I recommend, it's called TubeBuddy. TubeBuddy is a Google Chrome extension. And so you can basically add this component, and it will give you more functionality of youtube.com. So if you go to, I think it's tubebuddy.com/savvysexysocial, you can get more details about that. But let's say this is, how to bake a cake, what you were going for, TubeBuddy will help you analyze the tags that are going to be the best for this, as well as the, a couple of the top search rankings. But what I also like to look at is this piece here, and I know it's very hard to see for you guys, but what it's showing you is a score for the keyword, how to bake a cake. That score is sort of calculating a couple of things. Search volume, so how many people are searching for it? Well, we pretty much knew where that was gonna be very high, right? Because we got it from predictive search. And the other piece of this is the competition. And so the meter is high orange to red, which means it's very high competition, but not too high. This is a little bit in the medium competitive space. So the combination of those two things, TubeBuddy is saying, 63 out of 100, this is a great idea, you should go make this video right now and try to compete for it. If you do, these are the tags you should be considering. Make sense? Now, there is another really important piece of this though, which is where that main keyword needs to be. It's not just using the tags that these tools will tell you, and they really are making it much simpler for you now. But, the main keyword needs to be in a few places. First of all, it needs to be in the title. Now, that's pretty obvious, but sometimes not so obvious, right? The former example, I did a tutorial on a tool called Adobe Spark, but that wasn't the keyword I wanted to rank for. I wanted to show up to a different audience who didn't know what Adobe Spark was, right? An audience that might be searching for beginner video editing. So that's my keyword. And that title needs, excuse me, that keyword needs to be toward the beginning of that title, try to knock it out as early as possible. You don't want to have your title so long, which is where we were trying to get with Curt. How do we make it so that the title keyword is as early on as possible, and not too late? Because if you end up running into two lines of a title, then you've gone a little far. So you kind of have to look at that and see, where is this landing and is this a good spot for it? But the earlier in the title you can have that main keyword, the better. As long as it's there, you should be fine. Next, you need to make sure that that keyword is in the description, but more importantly, in the first couple of lines. Does anyone know why that is? Searches. Search. So, the entire description is being sort of waited by YouTube search. But the first couple of lines are similar to what we would call a meta-description on a webpage, which is being waited by Google search. So we want to make sure that we've covered that keyword in this, the first couple of lines of the description, so that Google does not mess around knowing what this video is about too. 'Cause if you can have it in two spots right away for that Google search option to show up, then that's better than just one, make sense? First two lines, get it in there. Don't just type it, put it in a sentence, make it make sense. But that first couple of lines of the description is gonna be very useful for letting Google know about what else you need. And then of course, we have the tags. So make sure that keyword is in the tags. If there's a couple of different ways to say, how to make a cake, how to bake a cake, cake-making, if there's a couple of different ways to say something, you want to cover your bases, take into consideration what TubeBuddy or a tool like that is telling you you should put in tags, and add those other options as well. You get lots of room in description and tags. So use it up.
Ratings and Reviews
I loooooved this class! Gosh, it was the power of email - I happened to see your email about the class as I was scrolling and thought, hey, I will give it a try. Wow. Amy knows her stuff!! I enjoyed watching her process in real time. I stayed all the way through - glued to my screen! Terrific information, great questions and awesome real time feedback from the folks watching it online. Awesome experience! I cannot wait to try out some of Amy's tips and I just subscribed to her YouTube Channel! Thank you!!
I'm so glad I made the time to come up to San Francisco and see Amy and Vlog Like A Boss in person. She was incredibly well prepared and generous with her knowledge and information. With all the tips that I've learned today, the mystery of video has been reduced to a doable level. I have pages of notes that I cannot wait to implement and her new book to reference! The staff and people of Creative Live make this one of the most enjoyable days. They are all super friendly and helpful. Thank you Amy for the class! Wishing even more success in the future! Christine Dilullo
CreativeLive users, I attended this course live and have to say it was very engaging. The relatability factor was extremely high, the points that were made were relevant and very doable. Great presentation, specifically the storyline outline, the gear info, using social media to drive people to you, the analytics part, and the conversation about how to get over your fear of the camera. I was humbled by Amy's personality and excited by her passion for her field. Her accompanied by her team at "AfterMarq" did a wonderful job. What a privilege to have been fortunate to attend. Shout out to the friendly 'n professional staff @creativelive for their Amazing hosting and making everyone's needs catered to (literally); what great food!
Student Work