Volume Sports Photography
Matthew The Body Kemmetmueller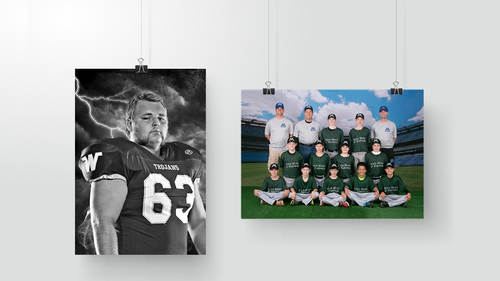 Volume Sports Photography
Matthew The Body Kemmetmueller
Class Description
Add thousands of dollars in income to your existing photography business by adding team sports photography. Matthew 'the Body' Kemmetmueller runs a profitable volume business and is passionate about sharing his knowledge of the industry secrets with other photographers who want to start a business in this lucrative segment of the photo world.
In this class, Matthew will give you all of the information that you'll need to start or expand your volume sports photography business. You'll learn:
How to bid on contracts and what your pricing structure should be
The best workflow for photographing numerous teams in one day
The fastest ways to process orders and keep them organized
Lighting and posing for teams and individuals
How to use Photoshop to create banners and posters
By the end of this class, you'll feel confident about entering the profitable volume sports photography business.
Class Materials
Volume Sports Posing Guide Cheat Sheet
Volume Photography Individual Setup
Volume Photography Green Screen Setup
Order Form Front (PSD File)
Order Form Back (PSD File)
Sports Profit Projector Excel Sheet
Get Started with Adobe Stock
Ratings and Reviews
I've watched Matthew before, on Creative Live, and in person. He never fails to entertain and his knowledge is great. This class on high volume sports photography is the best one I've watched. I'm trying to break into this are of business, and he does a great job of breaking down each area. He is a great public speaker, and does a great job explaining what I need to know.
Fantastic class! Matthew is not only a great teacher who easily gets his ideas and thoughts across but he's fun, funny and engaging. I keep coming back to watch again, and again.
I cannot full express my gratitude for this class. I have done T & I work before but just little aspects of it have evaded me.this class so far has been extremely helpful and it isn't even over yet. Thank you for not just being open, but being kind. Making it a point to say to "Play by the rules" and to emphasize "Run an ethical business" is refreshing. Don't Be Valdemort! ha ha.
Student Work