Wedding Photography Starter Kit
Susan Stripling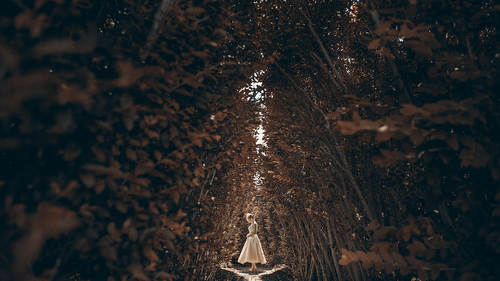 Wedding Photography Starter Kit
Susan Stripling
Class Description
Are you really prepared to shoot your first wedding? Wedding photography comes with a lot of moving parts and committing to your first paid gig can be intimidating. In Wedding Photography Starter Kit with Susan Stripling, you'll get the low down on everything you need to know before you head out on your first official wedding-related shoot.
Susan's wedding photography has earned accolades from around the globe. But her success wasn't built overnight. In Wedding Photography Starter Kit, she'll detail every step in the process of starting out. 
You'll learn about:
Transitioning from shooting as a hobby to making it a business
The process of getting clients and booking a wedding
The gear you need to have on hand
How a typical wedding shoot flows
Wedding photography has the potential to be a lucrative profession for any photographer who is willing to work hard and develop the skills. In Wedding Photography Starter Kit, you'll get advice on starting a photography business from a serious professional who knows exactly what it takes to thrive.
Ratings and Reviews
Honestly, I thought this was a great and pretty informative, all-encompassing course. Great for beginners, but even as a slightly more seasoned photographer, I found a lot of this super helpful. Much of it wasn't news to me, but a lot of it I found just hasn't been on my radar recently. I think it's always a good idea to return to basics every now and then. There is always more to learn, and I feel I can definitely learn from someone with a great deal more experience than myself. As soon as I can afford it, I'll be buying more of her courses, I respond to her very well!
Fantastic Course. Susan is well prepared, very informative and very entertaining. She puts it all out there. She is 100% a PRO. She was fun to watch and she makes beautiful images.
I honestly love this class. I'm just starting out as a photographer, and like she said, a friend's wedding just sort of fell into my lap. I had no intentions of trying to photograph any weddings this first year of learning, but I was persuaded by the fact that my friend really just wants photos to look back at. This class is helping me get prepared, it's making me feel more confident, and it's teaching me things that I didn't know or was very unsure about. If you are new in your photography venture like I am, I would highly recommend this class!
Student Work