Accept Risk
Michael Clark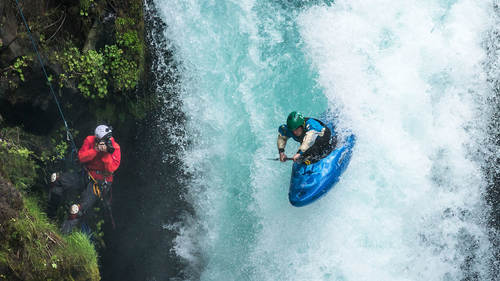 Accept Risk
Michael Clark
Lesson Info
14. Accept Risk
Lesson Info
Accept Risk
What it boils down to is if you want it bad enough, you're gonna figure out a way to make it happen. Let that statement sink in. I mean, 'cause I can tell you everything under the sun here but that doesn't mean anything until you're doing what you're doing. If you want it to happen and you're willing to work hard enough, you can make it happen. It's up to you. It's just a matter of how much you really want it and what you're willing to do to make it happen, in terms of working really hard. For me, accepting risk, I think that's for every genre. It's not just talking about risk in terms of physical risk for adventure sports, I'm talking about risky financial stuff. I mean, my whole career when I started was, I'm telling you, I would just go out and shoot and then I would submit images to magazines and hope and pray they would pick a few and publish 'em, to pay for my habit. 'cause I was spending a thousand dollars a month on film and processing. That didn't even count the gear I had, wh...
ich wasn't a lot. I had maybe one or two cameras and three or four lenses. So there's definitely a financial risk that it's gonna work out. So you gotta be able to deal with risk on a big level. For me, rock climbing was a huge part of that. Taught me how to deal with risk. Rock climbing is a really great sport in terms of focusing on risk, risk management like if I fall off, what am I gonna hit? You know, there's all these different things. Not to get into rock climbing but you know, if you're not willing to accept certain risks like the financial thing of jumping off the cliff and going freelance, that's gonna be a huge impediment to you actually pulling this off.
Ratings and Reviews
I think that Michael makes creatives take off their rosey sunglasses and see the business of professional photography as it really is. You might not want to hear everything that he says but he shares some very honest and important information here that people coming into the business should only ignore at their own peril. Established photographers are probably in full agreement with what he has said here. This class is a must watch for any aspiring pro photographer! Four thumbs up!!
Student Work