Do Your Homework
Michael Clark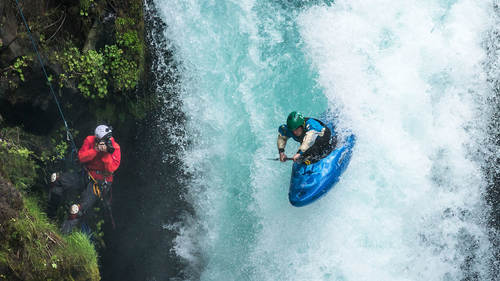 Do Your Homework
Michael Clark
Lesson Info
11. Do Your Homework
Lesson Info
Do Your Homework
Do your homework, that's key. I've been talking about a lot of this stuff. Looking at a bunch of images, study your direct competition. How do you know what good is in your genre? You look at thousands upon thousands of images, and you form your own opinion of what you like and you don't like, that comes down to taste. But those people that are working at the top of their profession in whatever it is, music, photography, video, Hollywood, whatever, they got there for a reason. So you look at a huge variety of work, and that gives you a signal, that gives you a roadmap to what you're going for, in terms of your own work. Not that you're going to copy that, but it just gives you ideas, it gives you the level playing field that you know, well, okay, this is what I'm aiming for. And that's a huge part of marketing, is if you're in that playing field, or if you're very close to that playing field, there are plenty of jobs out there waiting for you, it's just, you have to go get them. And if...
you don't know what your competition are doing, then you don't necessarily know how you fit in. It's not like you have to know what they're doing, but it definitely helps. And if you're in contact, say you work for a photographer as an assistant, you've seen what they're doing, you don't necessarily go out and replicate that, but you know how things work in the industry. So, yeah, it's just smart business. I mean, if you're in the computer business, you look at what everybody else is doing.
Ratings and Reviews
I think that Michael makes creatives take off their rosey sunglasses and see the business of professional photography as it really is. You might not want to hear everything that he says but he shares some very honest and important information here that people coming into the business should only ignore at their own peril. Established photographers are probably in full agreement with what he has said here. This class is a must watch for any aspiring pro photographer! Four thumbs up!!
Student Work