...A Meeting Goes off Track
Ilise Benun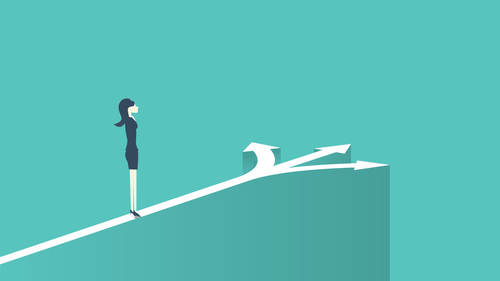 ...A Meeting Goes off Track
Ilise Benun
Lesson Info
22. ...A Meeting Goes off Track
Lesson Info
...A Meeting Goes off Track
What to say when a meeting goes off track and you're having trouble getting back into the discussion. So here's the situation. You are leading a meeting and one of your coworkers, a talker, starts telling a story that is only peripherally relevant and, clearly, very long. What to say? Here's what your thinking, but shouldn't say. "I really hate meetings." Here's the solution. If you're running the meeting, it is your job to moderate the participants without hurting anyone's feelings. Here's what you could say. Use curiosity. "These are all good discussion points. "Do you think we should set up another meeting "to dig deeper into these topics?" Or generosity. "So it's clear we have a lot more "to discuss than I had planned. "Thank you for bringing it to my attention. "Let's stick to the agenda we laid out "and figure out a time to pick this back up, "if everyone thinks we need it." Or humility. "I'm so sorry, I've gotten a little bit "lost in this conversation. "Where are we on the agen...
da?" Now, this could come off as passive-aggressive if not delivered well. And I think humor could work here too. "So the downside of working on a team "that gets along and likes to talk with each other "is that meetings easily sidetrack. "Not a terrible downside if you ask me, "but we do need to get back to the agenda." So here's the overarching idea. Don't sit passively waiting and hoping that person will figure out what's going on and wrap up. You're running the meeting and you do need to be able to moderate people and keep everything on track, but diplomatically, an especially important skill to develop if you want to grow. Make sense?
Ratings and Reviews
Love the format of this course - it was so great to be able to select a specific situation, and then quickly learn a couple of approaches to each one.
Student Work