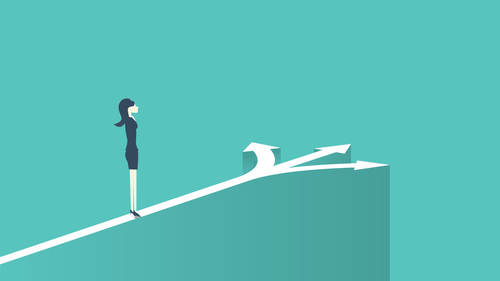 Lesson Info
25. Conclusion
Lesson Info
Conclusion
We have covered several scenarios that people commonly encounter on a day-to-day basis. Obviously, there are many more situations where you may find yourself at a loss for words. No worries. You can approach any situation, using the basic principles I've utilized in these tips. Curiosity. Generosity. Humility. And Humor. In addition, here are a few general tactics to keep in your back pocket. For example, how do you decide when to use a written versus verbal communication? Which is best when? I've got some guidelines for you. Write when it involves dates or numbers to remember, Or when you are confirming and to avoid miscommunication. Or in case you need a record of it. Or when you're contacting someone for the first time. Or to give a heads up about, or request a phone call. One caveat, though, don't hide behind it. Some things need a conversation in real time. And you can call when the topic is a sensitive or delicate one. Or when you need a quick answer. Or when it takes longer to w...
rite. Or when the back and forth is too cumbersome. Sometimes scheduling is like that. Or, when you need to be able to respond in real time. Or, when it's better not to have a record of it. Also, here's a three-step strategy to try when someone is doing or saying something that is a problem for you. Try this simple formula. One, I notice this, and it's usually a behavior. Two, this is the effect of that, and here's why it's a problem for me. Three, here's my request to resolve this problem. And, finally, a few handy phrases to keep in your back pocket. I could be wrong, but... Are you aware that... Or, in my experience... Or, so sorry if I wasn't clear... Or, my understanding is... Remember, it takes time and practice to get good at this. So, keep trying and as you do, reflect on which approaches work best for you in any given scenario. With practice, I guarantee that not only will your communications skills improve, but your overall work experience will feel more satisfying. I'm Ilise Benun. Thank you so much for watching this course. You might enjoy my other Creative Life classes: Don't Get Pushed Around, and Introverts' Guide to Getting What You Need at Work, and Command the Fees You Deserve. If I can help in any way, I'd love to hear from you. Email me, find me on Twitter, listen to my podcasts, sign up for my Quick Tips and more at marketing-mentor.com.
Ratings and Reviews
Love the format of this course - it was so great to be able to select a specific situation, and then quickly learn a couple of approaches to each one.
Student Work