...It's Time for Your Annual Review
Ilise Benun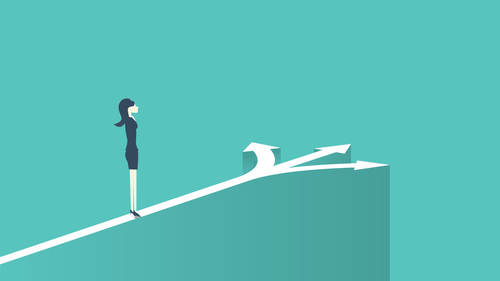 ...It's Time for Your Annual Review
Ilise Benun
Lesson Info
6. ...It's Time for Your Annual Review
Lesson Info
...It's Time for Your Annual Review
What to say when it's time for your annual review. So, here's the situation. You've been at a job for a while and according to your contract you're supposed to have an annual review. You're hoping for a promotion and a raise, but it's been more than a year and your boss has not mentioned it. What to say. Now, what you may be thinking and what you shouldn't say is, "where's my promotion?" Or, "what did I do wrong?" Here's the solution. Go ahead and put the review time on their calendar or at least a preliminary conversation about it. Scheduling it for them will help prompt the conversation. Here's what you could say. "I just wanted to remind you that, "according to my original employment contract, "I am due for an annual review." If you use curiosity you could say, "Is there a reason that hasn't been scheduled yet?" Or you could approach it with generosity. "I know you've been busy, "is there something I could do to make it easy for you?" Or you could try humility. "I know you've got ma...
ny important things to attend to, "but I would appreciate it if we schedule my review "within," and then name a time frame and then you ask, "Is that doable?" Or, with humor, you could say, "I'm sure annual reviews are not your favorite part "of your job, but I'm eager to hear "how you think it's going and to see how I can improve." So the overarching idea is that you should acknowledge that annual reviews are sometimes difficult for everyone, but you will make the process as smooth and simple as possible. Make sure you come prepared with a list of your accomplishments and even an acknowledgement of your shortcomings because everyone has them, so don't make your boss point them out. You could say, "I know I missed the mark on that," or, "Sometimes I don't respond." Don't assume they know and remember everything. You could say, "We had that big acquisition, remember? "That impacted everything." So you remind them of big events that may have happened throughout the year that may have impacted your performance negatively. So, in a word, take charge. Make sense?
Ratings and Reviews
Love the format of this course - it was so great to be able to select a specific situation, and then quickly learn a couple of approaches to each one.
Student Work