...Someone Else Is Getting the Credit for Your Work
Ilise Benun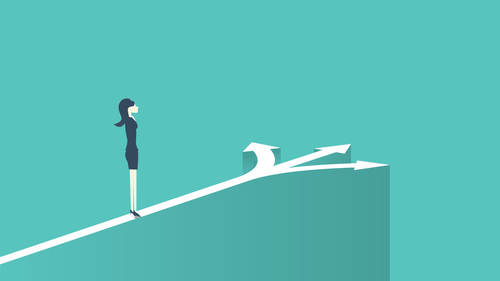 ...Someone Else Is Getting the Credit for Your Work
Ilise Benun
Lesson Info
3. ...Someone Else Is Getting the Credit for Your Work
Lesson Info
...Someone Else Is Getting the Credit for Your Work
What to say when someone else is getting the credit for a project, and you aren't. So here's the situation. You and your team worked hard on a project. But when it comes to recognition, credit usually goes to the bigmouth on the team, while your contribution seems to go unnoticed. So here's what you may be thinking, and what you should definitely not say, that's not fair, he or she did very little and is getting all the credit. Don't say that. Here's the solution. Figure out who really needs to know what you did, probably not everyone, and find a way to communicate it to them. It could be via email, a phone call, a meeting, or maybe even an informal hallway chat. So here's some things you could say. You could use curiosity and say, are you curious about what happened behind the scenes? Because if so, I'd like to share my role and my perspective in it with you. So what's the easiest way to do that? Or you could use generosity, and say, I have some ideas about how to make the process go ...
even better, if and when you'd like to hear them. Or you could use humility and say, that was a pretty challenging project and I'm so glad I had a chance to work on it. And humor could be appropriate in this situation, and say something like, believe it or not, the whole team contributed to this project. I think my contribution was, of course, the best. But seriously... So the overarching idea here is to focus on the process in general and come up with ideas to improve it, as a way to communicate the essential details of your role in a project, to those who need to know, without becoming a bigmouth, and without disparaging anyone else. Make sense?
Ratings and Reviews
Love the format of this course - it was so great to be able to select a specific situation, and then quickly learn a couple of approaches to each one.
Student Work