Wireworking with Beads for Jewelry Making
Raissa Bump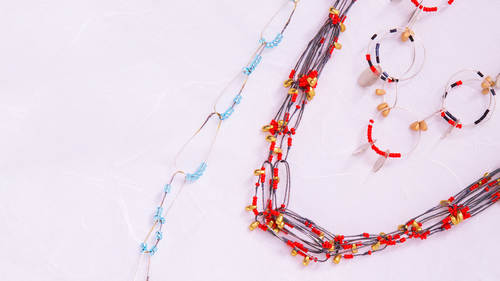 Wireworking with Beads for Jewelry Making
Raissa Bump
Class Description
Create a chain link necklace and learn techniques for working with beads from Raïssa Bump in Wireworking with Beads for Jewelry Making.
Raïssa is a jewelry maker and in this beginner-friendly class, she'll show you how to create a chain with bead details. You'll learn how to:
Measure, snip, and solder or fuse your metal for link making
Connect and shape links of varying sizes to make a chain necklace
Add charms or beads for detail
Raïssa will share best practices for working with jeweler's tools and discuss which materials are the best fit for the project. Don't miss your chance to learn basic chain necklace making from a patient and experienced instructor.
Check the bonus materials below for a complete product list of the tools and supplies you need to finish this project.
Class Materials
Raissa Bump - Wireworking with Beads Supply List.pdf
Ratings and Reviews
Student Work