Working with Color Tools in Illustrator
Erica Gamet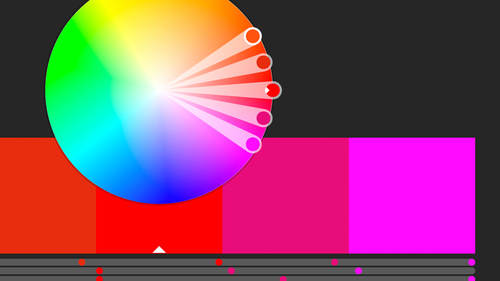 Working with Color Tools in Illustrator
Erica Gamet
Class Description
How much can there be to Adobe Illustrator's color tools? A lot!
Adobe Certified Expert and Illustrator guru, Erica Gamet, will walk you through the basic features to help you understand how to pick colors from existing swatches.
In this class, Erica will cover:
How color gets introduced into a document
How to choose other colors (palettes)
Bringing in colors from other sources
How to combine shapes and color
This class is for beginning designers or basic InDesign/Photoshop users that dabble in Illustrator and never really explored color in the application.
Software Used: Adobe Illustrator CC 2018
Ratings and Reviews
A lot of useful information about work with colors. Solid colors, Gradients, Global Swatches, Color Groups, Object Mosaic for grabbing colors from images, Color Books, Libraries...and so much more! This is a class for those who want to know everything about color management and use of colors in Adobe Illustrator (some information is helpful even for Photoshop and InDesign users). Erica is a great teacher! She has a good articulation. It's important for those like me whose native language is not english. She speaks evenly (neither slowly nor quickly) and to the point. I definitely recommend this class!
Erica is a really clear instructor. I found the class really useful and the pace was great. This will make my workflow much quicker and I cannot wait to put what I have learnt into practice.
Student Work