Camera Raw and Lightroom Smart Objects
Dave Cross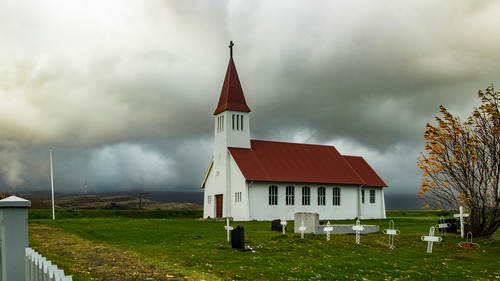 Camera Raw and Lightroom Smart Objects
Dave Cross
Lesson Info
6. Camera Raw and Lightroom Smart Objects
Lesson Info
Camera Raw and Lightroom Smart Objects
I would rank this up with, if nothing else, if you only do smart filters and camera or light room smart objects. My job is done because all your stuff is gravy. But this is from a workflow standpoint, just a game changer. So, as I did before some of you, this will be a little bit of a repetition. Normally, when you have a raw file and open in camera raw, you apply settings. And then once you open the image, it opens it in Photoshop as a regular background layer The end meaning I want to edit the raw settings. Too bad it's done. This was just a one way street from Camerata Photoshopped. That's the way it happens by default, which is OK, but now I look at say, Ah, but I'd like to edit this or tweet that or do more clarity. Oh, too bad. So instead, I'll show you the light room version in a minute. In camera raw, we click right down here at the bottom of this very nondescript hyperlink looking thing, and there's a check box that says open in Photoshop as smart objects, which means this is ...
a preference from now, on. Every time I have a raw file s, I tell it. Otherwise it will open in photo shop as a smart object. Personally, I have that on and I keep it on because I always want almost always with very few exceptions, want a camera smart. We can think of too many cases where I wouldn't. So what this means is I make an adjustment, albeit not a great one. Open it in photo shop and I do something to it. I'm doing photo soft style work. Let's just do a simple example where we I don't know. We'll just add a a mask, stuff we need photo shopped for. But now that I've done all that work, let's just pretend it took more than 10 seconds. I realized that I'm not really happy with those settings. This is a camera smart object. How do we look at the contents of a smart object? Double click on it. In this case, it doesn't open a separate window in photo shop. It jumps back to photo shop or to camera raw, because that's where the content exists. So now it means I have a two way editing street where I can do everything I want to in photo shop and still have access to all the camera raw settings. That's another huge game changer. What it does me? No, still the same. If I try and take my spot healing brush or something else, I'm still going to get that. No, you can't do it because you still can't edit directly on the smart object. That's just one of things you just have toe kind of except and move on. Is no there that there's a small drawback but that the advantages outweigh it by far? Okay, so camera works that way. What about light room? So in light room, what many people do is they make some initial settings and then in light room, go to open edit in Photoshopped. There's even a keyboard shortcut for it, and that's the same one way Street opens and Photoshopped. You can't adjust the camera raw settings or the raw settings, I should say, and which is okay. I prefer this one open as smart object in photo shop because that's gonna create the same sorry, very similar editing path as Camerata Photoshopped. So I choose that command it's gonna open in photo shop. It has that little smart object symbol. Now. You might expect that based on what I've said so far, that if I want to edit the contents, I would double click and it would jump back to light room. However it does not, Unfortunately for some reasons that adobe engineers understand it can't do that. So when you double click, it actually goes to camera raw, but with all the settings you applied in light room, so the sliders are identical. So for anyone who has never used camera before the first few minutes, you'll be like, Well, this looks different when you go. Oh, wait, exposure that's the same. So the interface is different, but the settings are the same. So if you use light room all the time like I do, can you create a short cut for that or not? For reasons I do not understand. And I've had conversations with people who do about this light room is one of the few adobe province where you cannot edit your own keyboard shortcuts. I wish you could. That would be the first thing I would do is change that shortcut to smart objects. But for whatever reason, you can't. So unfortunately so what? I remember I started in light room. I opened in Photoshopped onto add the raw setting. So I double click that went to camera raw when I click OK, it goes back to photo shop. Now I do whatever strange thing I want to do in a photo shop because it started in light room. All I have to do is close it and save it. And when I go back to light room, there it is. And the file name is dash edit dot either tiff or PSD. So it's all about a magically my leg room callus on to go looking for it. It puts it in there automatically, typically right beside your original. And you could just tell the difference, obviously, in this case because of the mass. But even without that, the file name. So this is where if now you did want to edit that one further back in photo shop, he would just say edit and photo shop and edit the original because in this case, I'm editing a layer document that I saved from Photoshopped into my light room catalogue. So this workflow takes a bit of getting used to because it's not quite as straightforward as camera. Raw photos, off camera, photo shop, It's light room. Photoshopped camera Photoshopped I was doing something else there when I did all that emotion. But, um, sure online to questions. Can a rast arise image also contain a smart object? Or are they always different layers? Um, well, Rast arise by nature Means has just gone back to the pixel level, so there's no nothing smart about it. Second question. Is there a reason why wouldn't use smart objects all the time? I'm probably the wrong person asked cause I'd be like, No, there's no reason that's fantastic. But, you know, friends of mine, There's, ah fellow that I work with those of, you know, working photographer. And every time I show him smart options like Oh, yeah, it's fantastic. And then he always called him like I'm trying to do this thing. I'm like, Okay, so that's probably a rare example. Where might you might have any great benefit? Because he kept saying, Why isn't this working for me? So you know, there's a few things that people work out where you say there's no necessarily advantage to me. I look the other way. So there's really no downside once you get past the fact that you can't edit directly on the smart object because there are so many ongoing benefits to me that I just got past the fact that oh, I have to do things on a separate layer or whatever it might be. All right. So camera raw to a smart object with double click on it goes back to camera raw, right? But what happened to the PSB capability where I could at it layers well, because it started in camera. That's the one exception where it's the contents. In that case, in effect, is camera raw because start as a raw file, that's the only place it can go, so you don't have you'd still in that case, what you'd have to do is here's the raw file when I can't double click to add like a layer, so I just do it right here. So I just add a layer right on top of this one and do my cloning healing etcetera. OK, so the PSB file on Lee happens when you start with a layer and make it into a smart object. Okay, thanks. So the other thing, that's kind of interesting about this whole aspect. Let's see if I have an example here. So here's a document that's got a bunch of layers in it, and I don't even know. I don't I don't think any of these stars. These are all stock photos that colored in stars. A raw file. But let's say for the sake of argument that this layer right here, So let me hide this other one. Hi, stroke. Now that I've got that on there, I'm thinking ID like toe. Edit that as if it was a raw file now. And if I had said that a few years ago, people said, You're crazy. It has to be a raw file or a J peg. You can open a J pagan camera or a tiff, but you can't open a layer in a camera raw. But now you can, and this is to me spectacular because now you can do camera raw type editing on a layer by layer basis. I would take this layer, and I convert to a smart object cause I want to be a smart filter and the filter menu. Oh, look, camera raw filter. So now it's camera raw, exactly the same settings, but applied on a layer by layer basis so we can do some of things in here that we simply can't do in voter shop, for example, Photoshopped doesn't have a non option called clarity, but in many photos, that's a great option. Tohave. Photoshopped does not have D. Hayes, but now it kind of does, because I'm using camera filter from within Photoshopped to apply what used to be exclusive to camera raw. So that opens up a whole world of possibilities you like. In this case, I've already done ah, bunch of work life added new layers. And now I decide, Maybe I could use d hes on that layer. Well, now I can. To me, that's just amazing. The other way to look at it. Oops is. So here's this photograph. If I try, it's a raw file. So if I try Teoh de haze, dust and pretty nice things to the sky, but only like what it's doing to the church, I'd prefer if I could just d. Hayes the sky and in theory, in raw and light room, you can with the adjustment brush, but they were tried using adjustment brush. It's not the greatest. Let's just be frank. It's It's not as accurate I would prefer. I wish there was a way in light rumor camera. I could make a selection of the sky and say just days that but you can't make selections in camera or force up you can in a photo shop, So I opened the object. Therefore, it's already a smart object, right? Take my selection to Alexis is the quick selection tool. Make a rough selection. I'll just include all this tree stuff over here for the sake of demonstration. Now, even though here's where some shovel warning label. Some minds might be blown for a moment here because it's already camera so I could use camera settings to it. But I want to be selective about it, so I'm gonna ply the camera raw filter to a camera raw, smart object, because here's what's gonna happen When I first do it, it's gonna look like I'm d hazing the entire photograph, but because I made a selection, it makes a mask. So now it's on Lee de hazing the sky. It'll unlock right I mean, if you could think about it, think about the possibility here because anyone who's used light room or camera a lot if they're being honest, they'll say, Have you see Justin Brush? They're like, Yeah, how do you like it? Yeah, it's OK, but it has an auto masking function, but it's never gonna be as accurate as making a selection of Photoshopped. But the problem used to be, but you couldn't do clarity and Photoshopped, so there was always that Whatever I do will now, I can do it in photo shop because the camera filter and because it's a smart filter, it can have a mask. So think about here. Just like look at those two things. I just have two things happening here. Camera smart object, smart filter with a mask so I can still edit the original camera raw file se boost the exposure a little bit. And now I have done that. Maybe I'll go back and play with D. Hayes, even little bit more and maybe some vibrance, because I know ultimately I'm on Lee, actually affecting the sky. Even it looks like I'm affecting everything because it has that masking it So just by doing those two things, I've opened up so many more possibilities than strictly opening a document saying, Well, I got one shot at it in light room or camera. No, you've got way more possibilities. So, like I said before, even if the other discussions we're gonna have about smart objects, you're like, yeah, Not sure about that. This camera Raw, smart, object camera, smart filter. I can't even I wish there was a way could quantify how much time this is saved me and things that I just said. Oh, well, that's gonna be too hard to do now. It's not hard at all. Just have to kind of put your say, smart thinking cap on. But you're smart, object thinking, cap to kind of go. Well, how would I approach this? And the first time that even I never even thought about the fact of saying, Could I apply that can't. Why would I apply a camera filter to a camera Smart object? It felt like redoing myself that realized Well, wait, I can because I could do a mask. And that changed everything because I didn't experiment where I tried using the adjustment brush on the auto mask er or whatever it's called setting in camera, and I was just about to poke my eyes out. It was just like I was painting and I was like, It's catching up with me Adventure. It was just like, so painful Here was like selection tool done. OK, And if I you know, if I look, I must say I'm zoomed out by could look closer and make sure the mask was effective and all that kind of stuff. I mean, boy, that just great possibility to me really, really useful.
Ratings and Reviews
Clear explanation of smart objects and smart filters in depth including a wide variety of options. Demonstrations show how to use and why these functions are so valuable. Dave is a great teacher, with excellent pacing and explains every salient detail. Very highly recommended.
Very informative class that provides great insight into a concept I was completely unaware existed. Pace was good and Dave presentation style was great.
Dave explains smart objects, from the very basics to more advanced scenarios, in his usual clear and simple style. A great class!
Student Work