How to Create Smart Objects
Dave Cross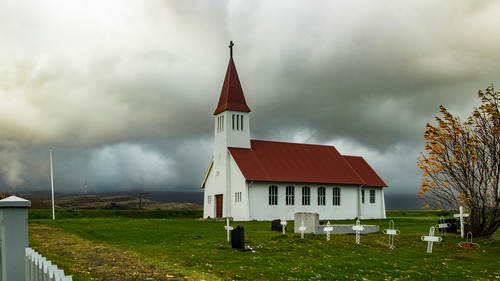 How to Create Smart Objects
Dave Cross
Lesson Info
4. How to Create Smart Objects
Lesson Info
How to Create Smart Objects
We have text layer in here and I want to apply a filter. But here's what happens if I have a type player and iota filter like Let's add some motion, like the motion blur that comes up and says this type player must be raster rised or convert to a smart object before proceeding. If Rast arise, the text will no longer be creditable. Now here's a great example of Adobe taking a major step forward because a few years ago this dialog box just said the type lover must be rast arised before proceeding. And then it prompted you to click. Yes, now it actually says or convert to a smart object. I was like, Hey, I thought I was like, Yes, thank you because being non destructive in photo shop like this sometimes it's not obvious, like, especially when the warning dialogue boxes prompting you to be destructive. In this case, it's actually prompting me. They're still arrest arise button, boo! But at least it's prompted me. Look at this nice big blue button. So when I click convert to smart object, h...
ere's what happens. I can do whatever I want with my weird text effect, like that click. OK, so I'm back. In the same scenario, I have the smart object layer. Now the filter shows up with which we'll talk about more in a second. But what happens now If I decide that's the wrong type face or it's spelled wrong or something else? I can't edit it because it doesn't exist here. It's in that container. How do I edit it? I double click to open that separate window. There's my type. So now I could come in here and we'll just do make it smaller and I don't know something that's not a big difference. So let's pick something that's gonna make it look different. So I changed the type. Now I hit save. When I come back here, it's updated with the filter still applied. So that's another classic example of a smart object that lets us do things we couldn't do before. People used to take a type player. Rast, arise it. AII turn into pixels, apply a filter and then 10 minutes later, go Oops, I spelt it wrong. Oh, well, start again because it's gone. It's not type anymore. Well, the box expand if you make the text bigger if you Well, that's a good question, because it actually won't. So let me show you what would happen. So if I made the text so big that you can't even see it, you'd have to go under the image menu. And there's a command called Reveal all which will make that one big enough. And then I was in the wrong Sorry, but on this one, my bad. So let's do it this way. Okay, So now I'm in the contest. I choose reveal all I hit. Save on this one. It still is too big. So I'd have to reveal this one reveal on this one as well to see the rest of it. So there are a few times where you have to make accommodations for it like that. But the bottom line is one of my favorite expressions is compared to the alternative. This is still better than the alternative, which is not being led it at all. So even though it takes an extra step, I'd much rather have that
Ratings and Reviews
Clear explanation of smart objects and smart filters in depth including a wide variety of options. Demonstrations show how to use and why these functions are so valuable. Dave is a great teacher, with excellent pacing and explains every salient detail. Very highly recommended.
Very informative class that provides great insight into a concept I was completely unaware existed. Pace was good and Dave presentation style was great.
I have been using photoshop for many years without learning more about the software updates as is smart objects. Dave Cross made it easy to understand how it works to our own advantage, how one can apply filters without affecting the raw. A true eye opener to masking and applying filters to the work.
Student Work