Fun with rear curtain sync (dragging the shutter)
Mark Wallace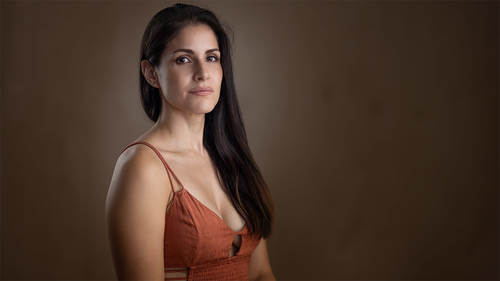 Fun with rear curtain sync (dragging the shutter)
Mark Wallace
Lesson Info
15. Fun with rear curtain sync (dragging the shutter)
You can create some exciting looks by slowing down the shutter and telling the flashes to fire at the very last moment. You can balance the ambient light in an environmental portrait, or you can create something altogether unique.
Lesson Info
Fun with rear curtain sync (dragging the shutter)
we're going to do something now that's really fun. A little bit tricky, a lot of luck is going to be needed, but it's something I absolutely love to do and it's playing with rear curtain sync or also known as dragging the shutter. So how this works is we have, I don't know if you can notice it's very dark in here and behind me, I have my hopes, my laptop over here, I'm gonna be tethered to that. I'll be triggering my camera from my laptop and you'll see why in a second we have a Teresa right here. She cannot move right now because we have figured out exactly where she needs to stand. And then over here I have a soft box with a Botox flash in that it is set to manual mode, full power. And so we have metered this out. So it's going to be exactly right now my shutter speed is one full second, that's why it's so dark in here. So what we're going to be doing is we're gonna be showing motion and freezing motion at the same time. So what will happen? Remember that sync speed video that we wat...
ched? So what's gonna be happening is I've set my flash to rear curtain sync. So when the flat, I'm gonna win the shutter triggers the shutter is going to open for one full second now while that's open. I've got some crazy lights that I'm gonna be showing you. I'm gonna be moving those lights because they're moving and the shutter is open, they're going to be blurred and then right before the second curtain closes the flash will fire bam that will illuminate Teresa it will freeze her. And so we will have these wacky lights that look like light sabers that are blurred out and Theresa will be frozen. We'll have motion blur and still all in one shot. Now the way that we've worked this out is over here. I have this laptop, it's chartered to my camera. The camera is set to a 12th delay. I will be behind Theresa with these lights kneeling down, I'll push the button, the camera will start beeping and then I will hopefully move the lights when the shutter is open, blur. Those lights the flash will fire and we'll get something groovy, who knows what's going to happen, It's really crazy. So we've already set the framing on this. I'm at one second. F 14. So we needed that at 14 to sort of get a proper exposure on the lights that are blurring and I. S. O. Of 1 25. So I'm gonna actually I think that's a mistake. I'll move that down at 100. So I so 100. So I saw 100 shutter speed of one second. An aperture of F 14. The flash, my goodies flash full power being remote controlled with the Botox transmitter and a soft box. Okay so now what we're gonna do is I'm gonna get these lights these are called Pablo tubes. Now if you watched the last Creative life I did. You will have seen these lights in my constant light stuff. What we're gonna do now is we're gonna turn off the only light that's really illuminating me. We have a special light that illuminated. Meet right here. It's gonna get very, very dark so that's gonna go off. Okay, who look at that? It's Halloween time. So now we have these lights right here. I'm going to be moving them around and trying to make them glow and make them blurry with my slow shutter speed. So watch this as I walked back into the abyss and so we have another camera back here that you can see. So here is Teresa. So what I will do is I am going to kneel down behind Theresa like this. I'll put these lights up like this and then I'll move the lights and hopefully we'll get something that looks cool. So let's try it. I'm going to trigger the flash. You have to be really quiet because it's beeping and telling me when to do this. It's a 12th delay. Oh, I think I missed it. But let's see what we got. Oh you can see me going back. Oh that's sort of cool. So let me put this full screen here. That is cool. Alright, let's do another one. I like how that looks okay, 10 seconds quiet in the set so we can hear it's very difficult to hear this. Here we go. Oh, I think that might have been better. So here we go, this is coming up. Oh that's pretty cool. So we have that blur. I'll see if I can like myself up. Yeah, here we go. We have that blur and we have Theresa totally frozen. I'm gonna try one more. Maybe we can go a full circle behind you. This is sort of go and then I want you to have a sort of a look of like you're a superhero, give me that kind of thing. All right, you ready? Alright, last try. Here we go. Well, let's see what this does. You never know. It's just Oh, that's sort of fun, That's pretty cool. All right, I think we do one more. Why not? This is sort of fun. This is a principle is a slow shutter speed to blur these lights right here and then the flashes firing to freeze Teresa. So even if Teresa moves, she's still gonna be frozen because the flash is freezing that motion. Here we go. Who knows what's gonna happen here. Ooh, that's sort of cool. All right, I like this. I'm gonna do one more. I said I want to do one more but these are coming out sort of cool, alright, it's going I have an idea now. All right, see what who knows? These are just fun, we just play with them. Oh, that's sort of cool. All right, well let's turn back on the big four's are here so I can come back and talk. Thank you Teresa, This is really cool. So again, the principle that we're working on is that rear curtain sync. So the flash doesn't fire until the very end that allows us to blur things. And then at the very last moment to flash fires and frees us, the things we want frozen. Now you can try this yourself with your speed light out, go out to a street, has lots of traffic. Please don't blind people with your flash shoot site on maybe, but do this at night and put your flash on 1st Curtain Sync, Normal Sink and make sure lights are lights are on, on cars, so do this at night and have a shutter speed of one or two seconds. Let the cars go by and the flash will fire first and then the cars go by. What you'll see is that the lights on, The cars are going to be in front of the cars instead of behind and then put the flash on rear curtain sync and try again and you'll see that the direction of the blur changes because of when the flash fires, try it out. Try some of this stuff in your home studio or in your big studio, try to blur light, get creative and have some extra hands, you can do some really cool stuff. I sort of like what we did with this, I think for sure, I'll be playing this a little bit more in the future. Okay, well, we have more to talk about in the last session to sort of wrap things up, so let's do that right now.
Class Materials
Tether Tools Pro Kit Discount
Tether Tools Starter Kit Discount
Ratings and Reviews
Student Work