Getting The Flash Off the Camera
Mark Wallace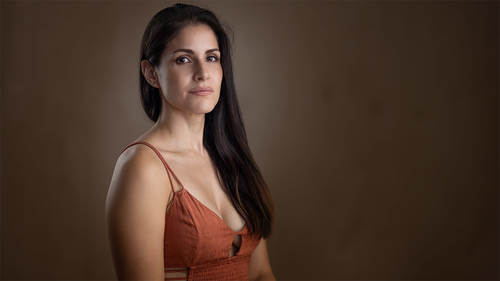 Getting The Flash Off the Camera
Mark Wallace
Lesson Info
5. Getting The Flash Off the Camera
There are many options for controlling your speedlights remotely. Mark explains the differences in transmitters, receivers, and third-party alternatives.
Lesson Info
Getting The Flash Off the Camera
now it's time to get our flash off the camera. Now I mentioned earlier that not all cameras and all flashes are created equal. So I'm going to show you several different ways to do this. One, old school way and one new school way and you can figure out what works best for you. And we're gonna put both of these things into practice. So I have some gear down here on the table, I have a couple of different brands and well three different brands here. So let's start with the most current modern way to do this. So these are canon flashes. These are not the latest, greatest cannon flash, but they're the second latest greatest. These are 600 X. R. T. S. The RT stands for Radio trigger, that's what R. T. stands for. So these guys have radios built in and so in the olden days you would have to use an optical trigger where the light would look at the other flash and they had to sort of see each other to work. So about 10 years ago, most manufacturers went away from that and have incorporated rad...
ios in their flashes. That is the most common way to do this. And so to do that, you have to have a receiver. So this is a receiver right here, This receives uh something and this is a transmitter. So this goes on the camera and it tells this what to do. Now, the cool thing about these things is that you can have multiple receivers. So I have one flash. So this could be a receiver, you can have two flashes. I could have three, I have four, I could have five, could have as many flashes as theoretically possible. I don't know how many you could possibly do but a lot. And then you can also put different flashes in groups. And so maybe you have a bunch of flashes on one side and you want to control all those flashes together, you would say that's group A. Then maybe you have some flashes from behind. You want to control all those flashes together. That would maybe be Group B. And group C. And group D. So you can uh control different groups of flashes or if you want to control two flashes independent of each other, you can still put them in groups, but there's just one flash in each groups A and B. So you can control those independent of each other. So you'll see that um, as we go forward, we're going to have uh, transmitter like this. You'll see when we go to the close up zone that there's different groups represented there. This is a go docks flash. It also has a transmitter that looks and behaves very very similarly to the Canon flash. So again, you need to have some flash as a radio trigger built in and then a radio transmitter to go on your camera. Then you can add different things. Now, one of the problems with this is it's proprietary. In other words, the Cannon transmitter only works with the canon speed lights and the Botox transmitter only works with Botox speed lights. And so if you have like I have here two cannon flashes and one Botox flash and you want to control all of those together, you can't use a brand specific transmitter and receiver. But that's okay, we can go old school. So down here, I have these guys, these are pocket wizards and you've probably heard of pocket wizards. Somewhere along your photographic journey. These guys are oh, I don't know, eight or nine years old, something like that, that they are rock solid. This is the pocket wizard plus three. And I love these pocket wizards. What they allow you to do is you have four groups, A, B, C and D. And you can put as many flashes as you want in different groups. So here's how it works. If I want to control this cannon flash, there's a little porch right here. This cable connects to this porch, I screw that in there. Then if I turn this flash on, I will turn this guy on. And now what happens is this can tell this flash to fire when I push this test button, bam it fires. Now watch what happens if I have a transmitter like this and I will turn that guy on. I think I did not put the batteries in that one. If I turn this one on here we go. Now, what happens? I have these sets of the same channel. If I push this button, this flash fires so I'm telling this to flash there. So this is communicating with this and that is telling this flash to fire. Now the deal with pocket wizards is pocket wizards only say flash, they don't carry any information like T T. L information, exposure, flash exposure compensation information, anything like that. All the pocket wizard will do is say, hey flash, you have to fire and so when you're working with the flash like this guy, you would have to change all the settings on the back of the flash and every flash are using, you would change those settings on the flash, not on the camera on something like a Botox or a cannon transmitter like this, you can tell the flash be brighter, be darker, you can change groups, you can tell it to fire, you can put it on auto mode, you can put it on manual mode, all that stuff remotely. So these are much nicer if you have them. The other thing you can do though with the pocket wizard is I have a Botox here, I would like to use the Botox and the cannon together. Well, this codex has no ports to plug in a cable like we did with the cannon, but that's okay because the pocket wizards allow you to have all kinds of adapters so we can just put this cold shoe adapter on there and now this pocket wizard can make this go docks, flash fire, which means that I can mix of Botox with a Canon and Nikon and then any brand that I want. So that's the nice thing about pocket wizards as you can mix and match brands. Um, and you can even use full on studio strobes with your speed lights, you can mix and match tons of stuff. So that's why I have so many pocket wizards because sometimes I'll be using my big heavy duty studio strobes and I just want maybe a little light uh, in a lamp or somewhere and a speed light is perfect. Just pop that onto a pocket wizard through it where I needed to go and it's going to work. So the pocket wizards allow you to do all this cross platform compatibility that you can't do with brand proprietary transmitters and receivers. Okay, the other thing that you will probably need one, we're shooting off camera flash is something like this. This is a fancy say, iconic light meter, there are many different types of light meters that you can use. This is the one I use because it does pretty much anything conceivable and in the back of this guy, it has this little square thing right here and that little square thing is a pocket wizard transmitter and so this light meter can tell flashes to fire so I can meet or the flash is using this, it's really a cool feature just to use this and to go around to my different lights meter things, make adjustments and it makes the whole system behave less like normal speed lights and a lot more like studio strobes. And so it's up to you to use whatever system you choose for me, if I was starting out starting to use stuff in the studio, I would definitely get a Canon or Nikon or Botox or flash point or whatever branded speed light goes with my off camera flash so I can control everything from the camera and then as you grow and maybe you're mixing and matching and maybe you would want to go to the pocket wizards, we're gonna use both things as we start shooting here in the studio. Okay, so there are a couple of things you need to do to make all this work. So, um, this is a transmitter, It's always a transmitter. So for this to work, you just turn it on and put it on the camera and it knows that it needs to control some cameras are control some flashes. So you can tell this, uh, to tell the flashes to be in manual mode or T. T. L. Mode or whatever you need. However, this guy here and it doesn't matter if it's a Nikon or Canon or Sony or an Olympus or Fuji film or whatever brand you have, you have to tell your flash that it's going to be controlled by something else. Now what you have to do on a modern, on modern uh flashes, the terminology has changed thankfully on older flashes, it has not, it's a little embarrassing. And so the terminology on older flashes like this is the uh flash that's controlling the other flash is called the Master flash and the other one is called Slave. Thank God now has been updated and you have transmitter and receiver or transmitter and remote. That terminology has been changed. But on older flashes it still says Master and Slave, which I think is horrible, but that's what we have to work with. So in this flash here, what I need to do is I need to turn it on um, to say this is a radio remote. So on this flash there's a little button right here, I can turn that on a little bit later, we'll go over to the extreme close up zoom camera so you can see how this works. But I turn on my radio trigger so I do that and then it asks me what kind of uh, to be a master or should it be a remote flash. So right now by default this is set up to be a Master flash. So I need to go in here to the menus and I need to change that just a little bit. So let me get in here. There we go. So now I have this set up to be a remote flash and this is a transmitter. So now if I turn this towards you like that, I have this camera. So I've set this up to be my transmitter is to be my receiver. If I take a picture you will see I guess I have to turn on the camera you will see bam this makes this flash fire. So when I take a picture that's firing, this is off camera, I can go in here now I can say to that flash being A. T. T. L. Mode being master mode exposure compensation up exposure compensation down all of the stuff I used to do with the flash here on the camera, I can do with the remote control which is really wonderful. And because I can put different flashes in different groups, I can tell different flashes to do different things. And so that's what we're going to do next. We're gonna take this off camera flash and we're going to create a portrait and show you how to use flash exposure compensation with an off camera flash to create some really cool effects. And then later after that we'll start adding like modifiers and more flashes and do some really groovy things. But we first have to understand controlling this off camera flash. And so let's get to that right now
Class Materials
Tether Tools Pro Kit Discount
Tether Tools Starter Kit Discount
Ratings and Reviews
Student Work