Understanding Sync Speed
Mark Wallace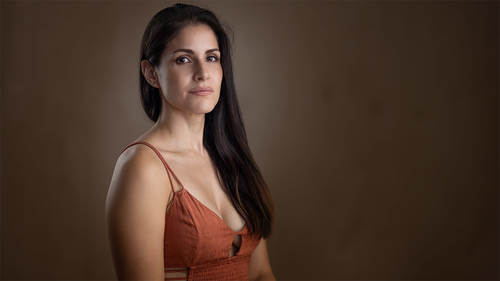 Understanding Sync Speed
Mark Wallace
Lesson Info
10. Understanding Sync Speed
Sync speed is a fundamental concept in flash photography. It limits the speeds our camera's shutter can use when shooting with any kind of flash. Once we understand sync speed, we can begin to work with manual mode, rear-curtain sync, and high-speed sync.
Lesson Info
Understanding Sync Speed
now it's time for us to start talking about shooting in full manual mode. Now our cameras already been on full manual mode. I'm speaking about shooting with our flashes in full manual mode. To avoid some of the stuff that we saw in the last set up. We want to do that. We want to get to the place where we're controlling everything very intentionally using a light meter and setting each flash exactly the way we want and leaving it. So it never changes no matter what we do with our camera. Now, when you're shooting in full manual mode with the flash, it doesn't matter if it's a speed light or a studio strobe, you really have to understand sync speed and what that is. And it all has to do with the way that our camera's shutter works. So let's talk about that by watching this really cool animation. It's important to understand how your camera's shutter works. Your camera's shutter has two curtains and these curtains have names. The first curtain and this second curtain they open and close t...
o reveal light to the sensor, much like a curtain opens and closes in a theater to reveal what's happening on the stage. Let's take a closer look when you press the shutter release with your finger, it tells the camera to open the shutter. The first curtain opens to reveal the light to the camera's sensor. Then the second curtain follows behind to hide the light. Then the curtains reset and wait for you to press the shutter release again. Let's watch that again, notice in this animation that the first curtain opens completely before the second curtain begins to follow. This only happens at slower shutter speeds usually speeds under 200th of a second. Now watch what happens when we speed things up when the shutter speed is faster. The second curtain can't wait for the first curtain to open all the way. If it does, it won't make it across in time. Notice in this animation that the shutter is never fully open, it just reveals a slit of light as it travels across the sensor and the slit becomes smaller. As the shutter speed increases. Sync speed is the shutter speed on your camera that allows the first curtain to fully open before the second curtain begins to follow. In other words, it's the fastest shutter speed you can use with a flash. Let's take another look at your camera's shutter this time with a flash in the mix. When your camera shutter speed is set to sync speed or slower. A few things happen when you push the shutter release button, the first curtain opens and as soon as the first curtain is fully open, the flash fires, Then the 2nd curtain closes. Normally if we have our shutter speed set too high, we'd have problems. Let's take a look when you press the shutter release, the first curtain will begin to open but before it's fully open. The second curtain begins to close. When the first curtain is fully open, the flash fires just like it did before, but this time part of the sensor is covered by the second curtain. This will cause our photo to have a black area and the faster your shutter speed, the more black you'll have in your photo. Now that is uh sort of the basics of how all that works. You can see that if you go beyond sync speed, you're gonna get that bar and you might have had that if you had a non uh speed light uh studio strobe, if you had your camera set too fast, you might have seen that. Sometimes I've done a lot of classes where students accidentally set the shutter speed to high just by a little bit, maybe like a 2/50 of a second and they think there's a soft box or something in the way, and it turns out it's actually the shutter inside the camera creating a little shadow there. It's not always quite as distinct as that animation makes it look Now one of the things that is also really cool when you put a speed light on your camera, you may have noticed this, the camera will not go above sync speed, it will go up to a 200th of a second, whatever your camera sync speed is and just stop. So if you've ever been really frustrated and said, why isn't my camera going any faster? How come I can't get my shutter speed to go faster. That's the reason why. And a few sessions ago I showed you there was a setting to tell the camera sort of how fast and slow the camera could go from mind set to 1/60 of a second, all the way up to 200 or it was 30 seconds up to 200 or it was just set it at 200. And the question was, why 200 what's this magic? 200? Well now, you know that's my cameras sync speed and that's why that menu setting is in this camera. You probably have something similar in your camera to tell the shutter how to behave when you have a flash on the camera. Now if you're trying to mix ambient light, what you will do is you'll slow the shutter down because it's gonna let more and more ambient light creep in to the exposure and then you're starting to adjust and balance that ambient light with the flash. But because we're doing studio stuff here, we're really eliminating ambient light. We're gonna leave our camera at sync speed and go forward from there. Now there is another type of sync speed that's called high speed sync. It's something that you wouldn't use in the studio. But I do want to explain what it is so that I can also explain what rear curtain sync is. First curtain sync, high speed sync, all of that stuff. So let's watch this really short animation about high speed sync and how that works when your shutter is moving faster than your camera sync speed, it never fully opens to compensate for this. The flash doesn't just fire once it fires hundreds of small, evenly timed bursts. When the first curtain opens, the flash begins to fire and as the curtains moved over the sensor, the flash continues to fire bursts of light to the sensor. These multiple flashes appear as one long burst of light and we get a perfect exposure. High speed sync is really cool if you're shooting on location and you need to control the ambient light with a fast shutter speed. And so that's what that is. So let's review the different sync speed options and what they are. So normal sync speed to hundreds of a second. Whatever your camera's sync speed is, you'll know by putting a speed light on it and trying to go as fast as possible. It'll stop at sync speed. That's how you know, generally speaking, its 2/ of a second. Some cameras can go up to 2 50 it's around there if you don't know, but your camera 2/100 of a second and you should be just fine. That's normal sync speed, that's what we're gonna be using when we shoot in manual mode and do all the stuff here in the studio except one special session that we're gonna do some groovy stuff with rear curtain sync. So rear curtain sync is something that's really fun. So the difference is a normal sync speed. The first curtain opens and when it's fully open, bam, the flash fires, the second curtain closes. And so that's first curtain sync. In other words, the first curtain opens, bam the flash fires. But if you have a really slow shutter speed, you can do what's called rear curtain sync or second curtain sync. And what happens in that scenario is if you're shooting at like say a 10th of a second or maybe 1/2 or 20 seconds, something like that, the first curtain opens up, nothing happens with the flash, we just wait around, wait around, wait around, I sell like Elmer fudd and then finally right before the second curtain closes, bam, the flash fires and then the second curtain closes. So it is triggered on the second curtain, not the first curtain. And what that allows you to do is while the shutter is open, you can have all kinds of motion and blur and streaks or whatever you want. And then right before the second curtain closes, whammo, you flash and that will freeze whatever is on the scene, like a model or whatever and then what you have is a blurry subject with a still subject. It's almost like a double exposure. We are going to do that in this class. It's really fun. That's a rear curtain sync to rear curtain sync normal sink and high speed sync as you saw in the animation. That's for shooting in bright sunlight outside when you really have to control the ambient light with a fast shutter speed, but you still want to use a flash. The downside to that is because that flashes firing so many times. The output from the flash goes way down. It's not as powerful as a single burst of light and it consumes batteries. Your batteries will wear out incredibly fast. So you'll be outside shooting and all of sudden, like uh my batteries are dead, is because the flash is just firing away. Okay, now that we understand what sync speed is, let's next jump in and learn how to use a light meter and shoot in full manual mode with the camera and the flash.
Class Materials
Tether Tools Pro Kit Discount
Tether Tools Starter Kit Discount
Ratings and Reviews
Student Work