Adobe After Effects CC Quick Start
Chad Perkins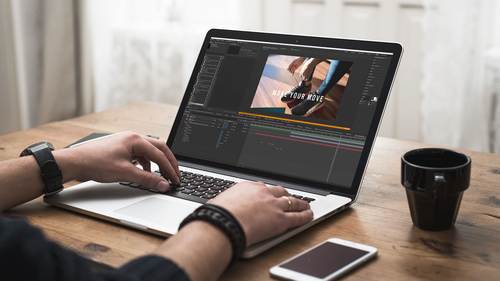 Adobe After Effects CC Quick Start
Chad Perkins
Class Description
Knowing how to utilize the tools and opportunities in Adobe® After Effects® can take your video from amateur to professional. Award-winning filmmaker and author Chad Perkins will help you get started with utilizing this motion software. This course covers the basics of starting a project and how to make the most of the many ways to bring life to a video. You'll learn:
How to start a project and create a composition
Working with layers
Creating text
Understanding animation
Working with textures and shapes
Creating 3D motion with lighting and camera
Compositing techniques
Learn to enhance your video projects by animating text or creating transitional effects with this quick start into Adobe After Effects CC.
SOFTWARE USED:
Adobe After Effects CC 2018
Class Materials
CL AE Course Exercise Files
Ratings and Reviews
I really enjoyed this course! As a self-taught After Effects user, this was great if you want to cover the basics and understand the program even more. I also enjoyed Chad's obvious enthusiasm for After Effects and his energy. Definitely felt like I took away some useful tips for my workflow!
If you want to get into learning AE. Watch this video first. I've watched many AE tutorials and I still had many 'why' questions. Chad is great and explaining things and even uses great analogies​ so you understand what is going on. I highly recommend it. Thank you.
I bought this over a year ago when it was over $50 and it was still worth every penny then. I'm a videographer that knows Adobe Premier Pro and I wanted to understand After Effects more to make information, figures, stats in videos more engaging. Chad is really enthusiastic, passionate about what he does and he doesn't waffle. After watching this i'm now confident to put this in practise. Highly recommended.
Student Work